Guide: How to Root Samsung Galaxy Tab 2 10.1
Our string of rooting tutorials over at DroidGator continues with yet another one. This time around we actually selected a tablet: Samsung's Galaxy Tab 2 10.1 (the version with Android Ice Cream Sandwich OS).
This method will offer you Jelly Bean to play with, along with a number of other nice presents (one of the most important ones being the possibility to install as many custom ROMs as you will want later on).
Requirements
If this is the first time you read such a tutorial, then let us tell you something very important. Before rooting a gadget, the number one thing you must take care of is this: requirements. These are elements which you must absolutely keep in mind.
In our case today, they go something like this: make sure your tablet model is either the , the or the ; then fully charge the battery of the tablet (especially if it's empty) and perform a full backup. Another thing which has to be considered: rooting a device will wipe out its warranty; to see it back on your Galaxy Tab 2 10.1, you will need to unroot the latter using a tutorial we wrote on this subject.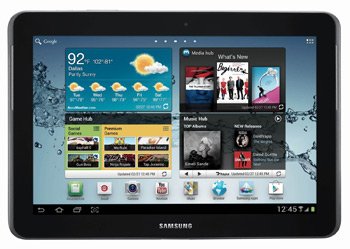 Everything is now ready to move on to the next stage of our guide: the actual steps required for a successful rooting procedure. You will find them below.
Important instructions
The actions to be performed for step one are these: find Root Package (the download links are above, by model) and Odin.
Download them after you locate them, then place them into a dedicated folder, on the computer's desktop. After they're featured there, you will have to extract their contents into the same folder and then initiate the execution of the Odin tool using the double click method.
Watch as this particular file gets launched and then, in Odin, select an option called PDA.
[sc name="banner-jos"]For step four you are requested to opt for the Root File (.tar.md5) and switch the Galaxy Tab 2 10.1 off. Restart this gadget into Download mode using this method. Select and keep selected at the same time the buttons called Power and Volume Down (for about five seconds).
Step five is going to tell you to plug the tablet to the laptop when you're into the Download mode. Use the gadget's USB cable to perform this step. After the two devices are plugged one to the other, inactivate the Repartition option; if it's already unchecked, leave it like that and tap on Start.
The tablet will reboot; have some patience till this ends. After the rebooting is completed, you will be welcomed to a rooted Samsung Galaxy Tab 2 10.1. Enjoy the new state of your device!