How to Flash Android 4.4.2 XXU0ANF1 on Galaxy Tab 4 7.0 SM-T230
We are going to deliver an update guide for Galaxy Tab 4 7.0 WiFi SM-T230. Which means that by the end of today you're sure to end up with a 5-star device. See below for the method we used!
The Samsung SM-T230 will face new additions soon. They consist of new features, new apps, battery options for better life and customization tweaks. All of this and more comes via this official firmware: Android 4.4.2 KitKat XXU0ANF1.
The firmware you'll upgrade your tablet with came out this month for Israel. Provided you use the Galaxy Tab 4 7.0 SM-T230 for our tutorial, you'll have the right to all of these goodies. If you don't use this model, you'll only damage it.
The novelties
You have access to Samsung's KIES software to update your tablet. The new firmware arrives with an enabled KIES logo. To use this option, we advise you to use a gadget which comes with stock ROM.
Having the Android 4.4.2 XXU0ANF1 firmware on a rooted tablet delivers some unpleasant situations. For one, you'll lose the gadget's root access. System partition is going to be deleted, too. Still, the device is going to preserve both its data and internal / external SD cards.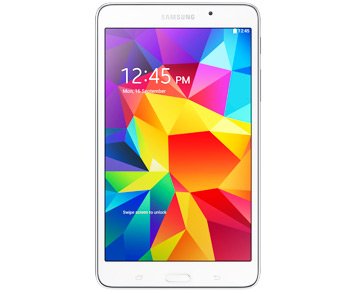 Prerequisites
Now to prepare the tablet for the upgrade. Here's how these pre-requisites look like:
the update of your tablet has to be done only if your laptop's OS is Windows;
always create a full NANDroid backup with these steps;
your tablet's security programs need to be deactivated;
the security programs on the notebook must also be deactivated;
generate lots of backups for the tablet's crucial data;
USB drivers for your tablet have to be downloaded on the notebook from here;
USB Debugging must be enabled on the tablet;
consider charging the tablet.
Step by step instructions
Let's move on to the actual upgrade now. As step one you'll have to make sure some packages land on your laptop.
They're as follows: the (file name: T230XXU0ANF1_T230ILO0ANE2_ILO.zip) and Odin v3.09 (available on this page). Both of them need to be extracted; this action requires the use of either 7Zip or WinRar.
The resulting files will be many. You only need to open this one on the notebook: Odin v3.09.exe. This must be done next: enter the tablet in Download Mode.
This process is one that should be done following these actions: press and simultaneously hold Home, Power and Volume Down then, when a boot message appears on the display, press Volume Up.
After the gadget has gone through this process, you have to move on. Do it by connecting the notebook and the tablet. The plugging is an action that needs the help of your tablet's USB cord.
Then, as soon as the Odin locates your gadget, a blue sign will be shown on the screen. That's when you'll see that the plugging really worked.
Should this step be complete, you can finally add the firmware file to AP / PDA and then do the following: uncheck Re-partition. You will also need to activate some boxes while you're here.
Their names are F. Reset Time and Auto Reboot, respectively. After you're done with this particular step, we recommend performing the next one.
The latter has you tap "Start". When you do this as indicated, you'll see that the update firmware begins its installation phase. The amount of time which passes between the process' beginning and its end should be somewhere around 15 minutes.
When more time passes, you need to consider repeating the steps. However, if the flashing ends after those fifteen minutes are up, you have to wait for the tablet to tell you when it has the firmware.
Your gadget is going to do that by revealing the following: a message saying "Pass" and a rebooting. If both of these signs are displayed, you can sit back and enjoy the update.
[sc name="banner-jos"]But before doing so, though, you should disconnect the Galaxy Tab 4 7.0 SM-T230 from your laptop. Which is something to be done like this: go to the USB cable you used and have it removed.
Then do this to discover the upgrade firmware: tap both Settings and About Tablet (in this order).
You have to know that you can always restore the previous ROM. If you take this decision, the NANDroid backup file will bring it back quickly. In doing so, this file will revoke the update.
Should you have problems, comments or questions about your tablet's upgrade, we have a comment section below that you can use any time you want.