Guide: Flash ROMOW EXTREME ROM for Galaxy S3 GT-I9300
When you buy a gadget for the very first time, especially a smartphone, there are many ways to improve its poor battery life and its already great performance. Among those many ways are custom ROMs. And that's precisely what we will talk about today: how to flash ROMOW EXTREME ROM for Samsung's Galaxy S3 GT-I9300.
Requirements
This certain custom ROM comes out of the very talented hands of a member on the XDA Developers forum. And we speak from personal experience here: we tested the ROMOW EXTREME ROM ourselves and were very happy with what it delivered. But remember this before you get to try it for yourselves: use this tool for the Samsung Galaxy S3 GT-I9300. If you run around flashing the ROM on another model altogether, you risk ruining it.
Before you start the process, there are some items your phone needs to feature. Such as a complete backup of all the very important data on your device, ClockworkMod Recovery, a 100% charged battery and a file called installed on the laptop or PC you frequently use. Make sure all of the above are taken care of and then start following all the steps we provided below.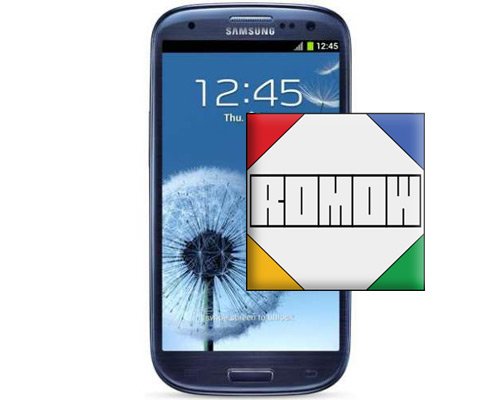 Important instructions
The first step consists of the following action: you must move the previously downloaded ROMOW ROM file from your PC to the internal SD card of the device.
For the second step you have to switch the gadget off and then enter in the Recovery mode. This is very easy to do: you must select at the same time the Volume Up, Home and Power keys.
The third step tells you to generate a NANDroid backup. How? Simply choose the option named Backup and Restore option from the phone's menu.
For step number 4 you have to opt for Backup, then for Factory reset/Wipe Data; this action will then need a confirmation.
Step 5 is this: choose Wipe Cache and confirm the action, then choose Advanced.
When you're done with this, the sixth step instructs us to do the following: opt for Wipe Dalvik Cache, then Install ZIP from SD card.
For step number 7 you need to select Choose ZIP from SD card.
The eighth step goes like this: opt for the ROMOW ROM file.
The next step, number 9, has to do with the selection of an option called Go Back, then restart the entire system.
Once the flashing operation is finished, you will get to experience a lot of nice surprises on your GT-I9300. Some of them: no more bloatware, improved Power menu, Task manager interface and battery life, BusyBox, Superuser and so on.