Guide: Unroot Archos Gen8
There is a wide variety of ways in which someone is able to unroot a tablet or a smartphone. For our tutorial today we chose the one way which takes the least amount of time to perform. We also picked this method because it was the easiest of the bunch. So yes, we tested it ourselves and consider it to be the best in all regards. If you, too, want to unroot your Archos Gen8 at some point, give this tutorial a chance and see where it takes you.
Requirements
A tutorial of this sort would not be complete were it not accompanied by a set of requirements. These are among the most important elements when drafting a guide for a certain gadget. Be sure to have them followed with the utmost attention you are capable of mustering. If you fail to do that, you will damage your device.
First pre-requisites on this list of ours: check and see if you rooted your Gen8 with the help of the tutorial we wrote a couple of days back. If not, you cannot unroot the gadget using this method here.
But, if you did use what we wrote in one of our previous posts, then you can locate and download an app labeled Archangel by its creator. You will find it at a quick search with whatever search engine you prefer. The archive's password is cea69e0419, so go and get the app you will need for the tutorial.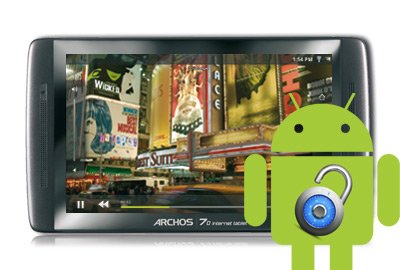 Unrooting the Archos Gen8 in your possession goes something like this. As always, though, be very careful with the steps we compiled for your benefit.
Important instructions
The first one to start it all off is the following: after you just  application online, save it on the laptop you have on your table and connect the tablet to it (to the comp). The USB cord that ships with the Archos device is the right way to perform this sort of action. Now's the perfect time to move the Archangel to your device's internal hard drive and disconnect the tablet from the PC after you are done.
Step number two will ask you to use your preferred file manager to get the application in question on the G8 and then launch it like this: when you see its icon, just click on it and that's that.
Step number three: you need to uncheck Permanent Root while in the Archangel app. Exit the latter.
Step number four will have you reboot the Archos Gen8. When you see that you can't run applications limited by the a rooted device, then your tablet has just gone through an unrooting procedure with complete success.