How to root the Motorola CLIQ 2
In order to root your beloved Motorola CLIQ 2 you don't have to be a pro. There are a lot of tools online which can lend a helping hand any time you wish. Among them we found one that is the easiest to employ for this particular model. Why not give it a go for your Motorola CLIQ 2? It makes rooting a process that gets you what you want in no time at all (that is, if you follow every single step you'll see in our guide later on).
The solution to getting your Motorola CLIQ 2 rid of the Android Gingerbread operating system is called Root Tools. Once used on your handset, it will open a new window of possibilities. And they will surprise you.
Requirements
The best accessories to use with this tool are the phone we mentioned earlier and a laptop (or a comp) which sports a Windows operating system instead of a Mac or a Linux one. Then look and see if you have the original phone's USB drivers flashed on the laptop you own; if this is not the case, you need to download them at once. If the warranty of the CLIQ 2 disappears after the tutorial is completed, it's absolutely possible to regain it via an unrooting process. Lastly, charge the phone if it isn't fully charged already.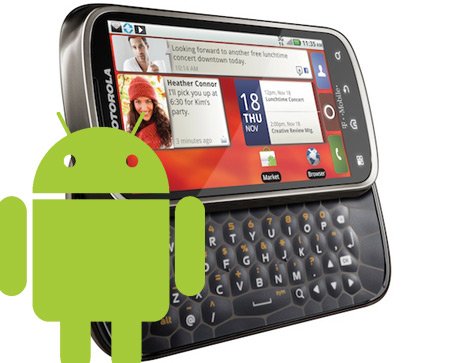 And this is how we conclude the list of pre-requisites. We'll now move on to the next stage of our guide: the steps needed to root your device so that it enjoys all the advantages only this procedure brings.
Important instructions
First step requires the user to . You then have to extract the content of the .zip archive on a dedicated folder, placed on the desktop.
Step two shall need you to simply move all the files to the desktop then activate the USB debugging mode. For that you must select the next buttons: Menu > Settings > Applications > Development > USB debugging. In the final step, you must select the USB debugging activation.
The third step sounds like this: use the USB cable that comes with the CLIQ 2 and connect it to your laptop. Then run the .exe file extracted at the previous step from the aforementioned archive.
Step four is going to make you click a button called Root My Phone and then do what you are instructed to on the screen (since a bunch of guidelines shall be displayed on it).
For the fifth step you need to wait till the phone starts to root. When it shows signs of doing that, you can finally enjoy your Motorola CLIQ 2 in a seriously much better way than before.
Your smartphone is now rooted!