Guide: How to Root Storex eZee Tab 702
Storex eZee Tab 702 may appear as an alien name for a tablet. But it's not, and the gadget works quite well if you don't have enough money for something else. Not only that, but the manufacturer behind it, Storex, meant it as a tool that would show new users how Android works.
So if you are one of the people who are looked at by the company, you should try the eZee Tab 702 out one of these days. We don't expect you to love it to bits, but we're sure you won't loathe it, either.
The fact that there is a way to root this tablet is great, because so far only big names would be granted this privilege. Which means that not only gadgets made by Samsung, HTC, Apple and so on will have a chance at being rooted.
That being said, we have a guide for all you owners of the eZee Tab 702 who wish to see their gadget enjoy custom ROMs, root-only apps and every sort of advantage on it. But be prepared to lose the warranty once you follow our tutorial. The most appropriate method to use if you want to see it again is the following: unroot the device.
Requirements
The first thing all tablet and smartphone users must do is get informed on the pre-requisites that will make the procedure reach its scope. So, to root this gadget, you have to have a comp whose operating system is Windows, then install USB Drivers for this model on it and charge the battery that's incorporated in the tablet. Also, make a backup using this guide and download, on the laptop, Root Package, a file you will need later on.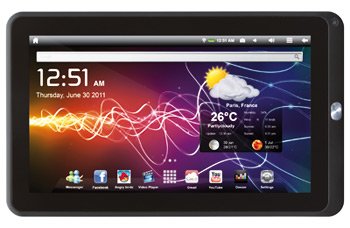 Important instructions
You are now all set to root your Storex eZee Tab 702. Starting off our guide is step one. Its advice is the following: place the Root Package you had to download earlier on the desktop of your laptop, then extract its files there, too.
After completing these instructions, step two will come along; it will then need you to turn USB debugging on on your gadget; this is how it's done: go to Menu, then opt for Settings, choose Developer options and select USB debugging. You will now have to move on by plugging the tablet to your comp with the aid of the former's USB cord; this should be done after the USB debugging has been enabled on the Storex eZee Tab 702.

The next step is the third. Its instructions go something like this: once the two devices are linked successfully to each other, you will have to go to the root.bat file which sits on your laptop.
When you find it, double-click on it.
Step five will need you to do as the prompts you'll see appear on the tablet's touchscreen instruct you to. The result of this will be that the gadget is going to be rooted. Which, as we already discussed in the beginning of our post, will bring about a lot of pros. Enjoy them to the max!