How to Root the Celkon A98
Celkon A98 was made available for people interested in it this year. This smartphone comes with specs that include, among others, Android 4.0 ICS as its operating system.
If you are after something more than that, though, not to mention the possibility to have root-only apps flashed on your phone, you will have to root the device. And this is precisely why we wrote this tutorial for today.
Requirements
The guide we are talking about will make your Celkon A98 into an unrecognizable phone. But, before we tell you how you can achieve that, you should first take the following requirements into consideration: on your laptop (which has to run Windows operating system), flash USB Drivers for this particular model on the same computer, backup the data on it using one of our guides and fully charge its battery.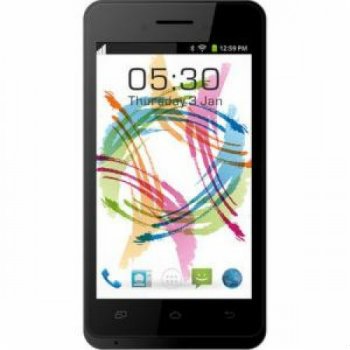 To retrieve the warranty that will go away after you root the handset, you should find our tutorial on how to unroot the Celkon A98 and follow it word for word.
This is all that you need to perform before you follow the actual steps needed for our guide. Here they are.
Important instructions
Step one will introduce the owner of this smartphone to the following prompts: place the archive mentioned in our pre-requisites to the desktop of your laptop, then find a tool to unzip its files to the same location. Now make sure you do as follows: go to the device's Menu, access Settings from there, tap on Developer options and look for a box that says USB debugging; when you spot it, click to check mark it.
Once the USB debugging option is turned on, a couple of tasks will need to happen for the completion of the second step; here they are: take the USB cord that is available with your Celkon A98 and use it to connect the smartphone to your PC, then find the RunMe.bat file that is on the desktop and remember to double-click it.
Step number three will ask you to opt for the first option that you will see appear on the display.
As soon as you are done with that, the fourth step in this tutorial is going to sound like this: after you choose that option, you will have to have some patience, because the smartphone will go into a rooting stage.
[sc name="banner-jos"]Here is what step five is all about: some guidelines will pop on the screen; you will need to follow what they say in-depth. Because if you don't, the rooting will not go that well and you might need a visit to someone who knows how to take care of damaged phones. But, if you do perform the instructions we talked about to a tee, then everything is going to be just fine.
Now that the Celkon A98 you own is rooted, you should install Superuser app and find either ClockworkMod or TeamWin Recovery Project to flash on it. Custom ROMs, root-only applications and other tools can also be featured on your freshly rooted handset.