Update Galaxy Note GT-N7000 to Jelly Bean 4.2.2 using JellyBeer custom ROM
Galaxy Note N7000 from Samsung has all it takes to become a favorite among consumers. A tutorial on how to update it to Android 4.2.2 Jelly Bean is all that it takes to upgrade the user experience. JellyBeer custom ROM is based on CyanogenMod 10.1 and it is the custom ROM whose help we addressed for today's guide.
Its features include AOKP navigation bar, the possibility to alternate between 3 user interface modes that are different from one another, PA's hybrid engine for a full UI experience and many other examples.
Requirements
To be able to enjoy all of that and more, prepare yourselves with the following requirements: root your Note GT-N7000, flash it with a custom recovery image, make a backup of all of its data, use a phone already unlocked, turn on USB debugging and charge the battery if it's much too weak.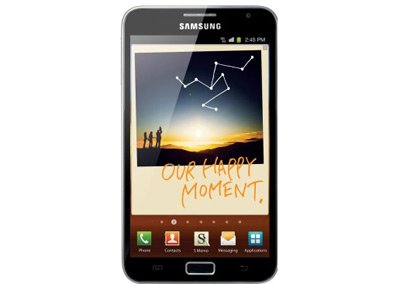 To manage problems, especially the ones that mean boot loop on your handset, operate the following two tasks: a Wipe cache partition followed by a Wipe Dalvik cache and, when done with these two, reboot the smartphone.
Important instructions
We'll now continue our guide with step one: download and Gapps archive from this page on your laptop. Plug, next, your Galaxy Note N7000 to your PC and use the handset's USB cord for this specific task, then copy the JellyBeer ROM and the Google Apps zip files to the memory card root of the phone.
Step two then will need you to power the GT-N7000 off, because you have to unplug it from your laptop to be able to enter it into Recovery Mode. That mode can be reached if you follow our cue: press and hold, at the same time mind you, the buttons for Home, Volume Up and Power.
Step three: operate a NANDroid backup by opting for the option called Backup&Restore, then tapping Backup. You need to go back to the main recovery menu afterwards and, once there, select Factory reset/Wipe data. You should also initiate a full wipe cache partition and a complete Wipe Dalvik cache; if you operate these two kinds of tasks, your Galaxy Note GT-N7000 will be sure to avoid issues such as boot loop. But, if you do run into them, you can refer back to our second paragraph for a solution to your worries.
For step number four you will be asked to go back to the phone's main recovery menu.
[sc name="banner-jos"]What you have to do for step five is as follows: opt for Install zip from SD card, then select Choose zip from SD card. Now opt for the custom ROM file that is in the SD card root with Power.
Step six needs you to confirm the flashing of that file and then wait for the action to end. Repeat everything from the fifth file onward; if you do this, the Galaxy Note N7000 will be sure to also boast the Gapps Package. Tap on ++++Go Back++++ now.
Step seven has these tasks for you: when you are in the smartphone's recovery menu, opt for the system restarting to gain access to that new Jelly Bean 4.2.2 custom ROM. That completes our tutorial! Gain access to the old ROM on your handset like this: restart the device and get into Recovery Mode, select Backup&Restore, wait a bit and you will see a list; once the latter is on the screen, look for the earlier ROM and opt for it to have it back.