Install Android 4.4.2 XXUENA7 on Galaxy Note 3 SM-N9005
If your immediate plans include upgrading Galaxy Note 3 SM-N9005 to Android 4.4.2 KitKat, we'll lend a helping hand. Our guide relies heavily on XXUENA7.
The new firmware which will help with this procedure came out last month for these countries: Austria (T-Mobile), Romania (Cosmote) and Croatia (T-Mobile).
If you want to successfully update the Galaxy Note 3 SM-N9005 to the KitKat 4.4.2, make sure it's the correct model. If it's another one, kindly use a different tutorial. Ours will brick it.
Why upgrade your smartphone? Because there are many goodies which you couldn't enjoy if your device weren't updated. These goodies translate into a complete lack of the app called App Ops, security improvements and fixes for bugs. Having them on your handset will bring loads of improvements. Such as longer battery life, faster speeds, the possibility to personalize your phone and the enjoyment of several tweaks.
If the Galaxy Note 3 N9005 is rooted, an update will delete its system partition and revoke root access. The new firmware won't mess with the important data or the device's internal/external SD cards.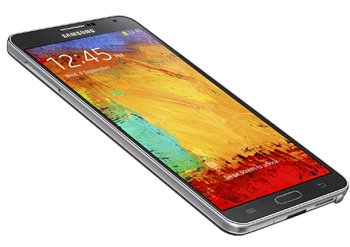 Prerequisites
The requirements below should be followed one by one:
Step by step instructions
If you are done with all of them, you can start the guide.
For the first step, the following should be performed: download Odin from this page and the Android KitKat 4.4.2 XXUENA7 on the notebook and then save them both there. You will find the official firmware for Austria T-Mobile , the Romania Cosmote version is and the Croatia version . Other files are available for , , , , , and .
The contents inside the packages should now be extracted; the right tool for the job is WinZip (or WinRar). Enter the handset in Download Mode next, then open Odin as Admin on the notebook. For the Download Mode step, you should do this: press and simultaneously hold Home, Volume Down and Power, then press Volume Up if you see a screen with a warning inside.
After Odin is open as an Admin, you have to establish a connection between the Galaxy Note 3 SM-N9005 and your laptop. This will work as planned if you use the handset's USB cable.
After the latter is employed, wait. Once "Added!!" together with an ID:COM box in yellow are displayed, you can move on. But if the connection doesn't happen, you must try again. We suggest flashing, on your notebook, the USB drivers again or resort to a completely different USB port.
Coming up next: click on BL, after that choose a file with BL in the name and then tap AP. Up next: opt for a file containing AP in the name, tap CP, choose a file with CP in its name, tap CSC, choose a file which has CSC in the name, click on PIT and select a file with an extension called .pit.
The next list of tasks you need to attend to: click the boxes titled Auto Reboot, Re-partition and F. Reset Time, click on "Start" and be sure to have some patience till the flashing of the firmware is done. The whole installation is going to go on for a couple of minutes.
[sc name="banner-jos"]When it's finished, you will notice the following: your smartphone will pop up this message after it restarts: "Pass". The two devices will have to be disconnected from each other as a final step. When their connection is over, you can go ahead and tap Settings, then tap About Phone. This is the way to go if you plan on testing the new firmware.
In case the testing shows you that the XXUENA7 isn't much to look at, time to bring the old ROM back. You can do that with the NANDroid backup file. After you use it, the update is going to be revoked, so keep that in mind.
Comments and questions can be left in the box below our guide!