Root and Unroot Samsung Epic 4G SPH-D700
Today we offer our readers two tutorials into one. Hopefully they will prove to be of good use to owners of Samsung's older Epic 4G SPH-D700. Which is aimed at people who prefer much simpler and easier to use devices.
Before telling you how to root and then unroot the handset, we feel compelled to say some words that have to do with preliminary preparations.
Requirements
And by that we mean requirements. The Epic 4G D700 should be charged over 80%, the internet settings must be saved, backups need to be created, GingerBreak-v1.20.apk should be downloaded and the device has to feature stock Android 2.3.x Gingerbread. This sums up the pre-requisites. How about the steps without which neither of the procedures would work? First, let's see the ones which contribute to the rooting of the phone.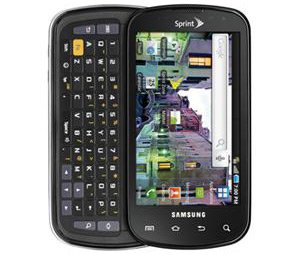 How to root Epic 4G
Step one fills you in on the following indications: on the Epic 4G SPH-D700, turn USB debugging on; this requires the following actions: go to Settings, choose Applications, click on Development, look around for a check-box near USB debugging and check it. Next action: direct yourself to the handset's Settings, select Applications and then tick the check-box which reads Unknown Sources; the reason for doing this: you will allow root-only apps which are applications arrive from sources that are not known by your phone.
[sc name="banner-jos"]Step two will need you to plug the device to your laptop. When they are in close connection to each other, you will have to to the memory card of the Epic 4G D700 and afterwards employ a file manager to go to where the GingerBreak-v1.20.apk.
Step three will ask you to install the latter and then launch your phone's App Drawer. After this happens, the next action to perform sounds like this: in the App Drawer, tap on the icon saying GingerBreak; after this is launched, you need to tap on Root device and move on to step number four; this one advises you to have some patience, because the app is going to proceed with its role. Among other things, this means that it will reboot your phone safely and soundly.
The last step, the fifth, goes by the following description: wait for the process to end. When that happens, your Epic 4G SPH-D700 will be rooted. Check this by taking a look in the App Drawer for traces of an app called Superuser. If you find it there, then you're fine.
How to unroot the phone
Should you not agree with your newly rooted phone, then you can unroot it any time you please.
Which should be performed like this: do what the steps starting from one to three (minus the "tap on the icon saying GingerBreak" parts and onward) in the guide above tell you to do, then tap on UnRoot device.
If you wish you can install any custom recovery image on it, like ClockworkMod Recovery, for example.