Install ClockworkMod Recovery on LG Lucid 4G VS840
ClockworkMod Recovery has become a very popular tool since its creator first developed it. You can install it on any smartphone and tablet and it will deliver the same great results.
But to be able to do that without encountering problems, you need to know that there are special tutorials for this procedure. Such a special guide you'll also find on DroidGator. We selected the easiest instructions to follow, so you can install the CWM Recovery even if you are a newbie.
So, should you wish to see this instrument on your LG Lucid 4G VS840, be sure to take a look at what we will write here shortly. In the meantime, check out some requirements. Without them, the installation is going to go wrong. Find them below.
Requirements
Before installing the ClockworkMod Recovery on the VS840, you have to take all the data you deem important on it and throw it in a backup (or more). Then use a laptop that offers Windows installed on it, get the appropriate USB drivers made for this handset (if you don't have them, you can find them online, download them and install them on your comp). Lastly: remember if you rooted your device with a tutorial written here at DroidGator.com. If you used a guide compiled by someone else, the steps in this one are not going to work.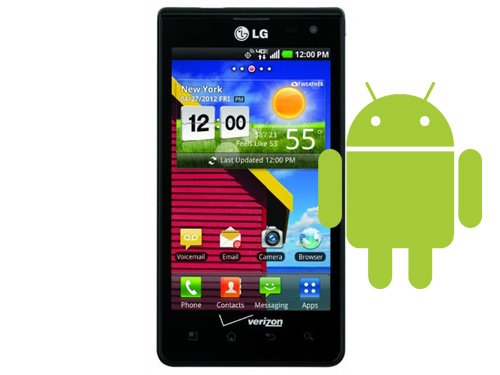 Which brings us to the matter at hand: how to best get the ClockworkMod Recovery on the LG Lucid 4G VS840.
Important instructions
Begin everything with step number one. It instructs you to download a couple of files known under the name of LG Lucid CWM Recovery Tool & CWM De-Loop Pack to the laptop. What is needed from you next is the following: take the CWM DeLoop tool and move it to the phone's memory card.
Step two will need you to perform this operation: employ the USB cable of the phone as a way to connect the latter to your laptop, then extract the content of CWM instaler archive.

Step three requires you to run the file called CWM-Installer.
In step four your task is to wait for the command line to come on the handset's display.
Once that appears, some instructions are also going to let themselves known; follow them.
When you're done, the sixth step needs you to tap on Enter and wait for the installation to finish.
Watch as the Lucid 4G reboots.
Step 8: opt for Install ZIP from SD card.
Select Choose ZIP from SD card and, for the last step, find the file CWM De-Loop. And with that the Lucid 4G VS840 boasts the ClockworkMod Recovery.