Install KitKat 4.4.2 UBU0ANG1 on Galaxy Ace Style SM-G313ML
Galaxy Ace Style SM-G313ML will be given new stuff to work with. The novelties are part of official firmware that can effortlessly upgrade your smartphone. Just be sure to follow this guide and everything will go smoothly!
The firmware that'll update your handset is available only for Brazil. It will also only work on the Galaxy Ace Style SM-G313ML. Any other model risks being damaged.
The upgrade of your phone requires assistance from this official firmware: Android 4.4.2 KitKat UBU0ANG1.With it as part of your device, you will get in touch with plenty of improvement tools. The new tool is here to bring all the options that you've been wanting to enjoy.
The benefits of this official firmware
The update will deliver things like new features. There are also new apps to look forward to. The battery life will become better, too. You'll enjoy a faster CPU as well as new ways to customize the phone.
If you perform an upgrade on a phone with root access, you'll experience certain issues. The phone will lose both its root access and system partition. It will, however, keep every important data. Fortunately still, its internal and external SD cards will not be affected, either.
If you wish to provide an update via Samsung's KIES method, you won't be able to do so. The new firmware we're using doesn't come with an activated KIES logo. In case you want to use a different method than ours, OTA is your best bet. This option does need a device with stock ROM, though.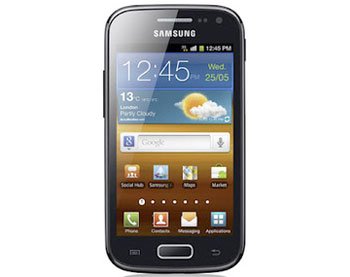 Prerequisites
As far as preparations before the update go, you have these pre-requisites:
enable USB Debugging on your Galaxy Ace Style SM-G313ML;
always turn off the phone's security programs before you perform the upgrade;
generate some standard backups to save the data inside on your phone;
next, make sure you create a full NANDroid backup;
charge the battery of your handset;
download USB drivers from this page on your laptop;
Windows has to be the only OS version installed and running on the laptop;
the security software used by your laptop will have to be deactivated.
Step by step instructions
The first step which should be performed needs you to download some packages on your laptop.
Odin v3.09 and official firmware are their names. Begin the download for each of these packages. Then wait until the procedures are completed.
When they are, you need to unzip the two with WinRar (or 7Zip). As soon as the content of those packages is extracted, open a file on your laptop. Its name is this: Odin v3.09.exe.
When the right file is launched there, you can have your handset reboot in Download Mode. If you don't know how this will work, we have the right instructions for you.
Here you go: press and hold Home, Power and Volume Down together until a boot message comes up; press Volume Up once you notice this message.
You have to continue by plugging the handset to the laptop. The USB cable arriving with your phone will be useful here. After using it, the Odin will look for the Galaxy Ace Style SM-G313ML.
Once it finds the smartphone, you will see a blue sign. After the sign appears, you should add the firmware file to AP / PDA. After that, check two boxes. They are named as such: F. Reset Time and Auto Reboot.
Move on with the following actions: uncheck Re-partition and then tap "Start". By clicking on this option, your smartphone will enter the update phase.
The process will need a couple of minutes to finish. If more than 15 minutes pass and nothing is happening, repeat the previous steps. When the installation of the new UBU0ANG1 official firmware is over, two things will happen.
[sc name="banner-jos"]First, your handset will have a "Pass" message displayed in a green background. When the phone reboots afterwards, you will be asked to do this: unplug it from your laptop. Do so by removing the USB cord.
Your phone has some options which must be activated next. Their names are these: Settings and About Phone. When the latter is tapped, your phone will deliver its latest additions. Spend some time with them.
However, if you want to have the old ROM restored, you can use the NANDroid backup file. To use it, you will have to say goodbye to the update.
In case you experience problems during our post, we have a comment box where you can leave your questions.