Root Galaxy S4 GT-I9505G Google Edition on leaked Jelly Bean 4.3 Firmware
If you've never rooted your Galaxy S4 Google Edition GT-I9505G, maybe it's time to do that.
Especially when there is a tool for this: a custom ROM which makes it super easy to experience a rooted phone if you have Android 4.3 Jelly Bean on it. SAM Mobile are the ones who first came across this custom ROM whose full name is SuperSU-JWR66N-S005-130625.
Requirements
Your task now is linked to these pre-requisites which must be read attentively and applied appropriately on your handset: make sure your device has a custom recovery image on it before you decide to root it (we recommend either CWM Recovery or TWRP), use only the Google Edition I9505G variant for our guide, don't use the firmware on another Samsung smartphone, turn on USB Debugging (by doing this: access Menu, launch Settings, choose Applications, tap Developer Options and opt for the necessary option), flash USB drivers for this phone on your notebook, charge the battery its manufacturer pre-installed it with and create a backup (or a couple of them to be on the safe side).
You need to also be sure you own the model which arrives carrier, bootloader and factory unlocked to avoid any problems arising later on.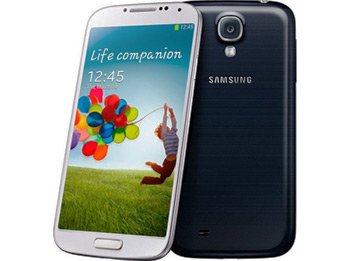 The tutorial on how to root your Galaxy S4 Google Edition GT-I9505G model can officially begin now. Below you will see what you are required to do so that the rooting goes without incidents.
Instructions
Your very first foray into the guide needs to commence in the following manner: download Chainfire's SuperSU Auto Root tool for your phone on your notebook, then plug the handset to your PC with the phone's USB cord.
The file you just saved on your comp needs to be transferred from this device to the SD card root that's on the Galaxy S4 I9505G. Once the file is safely moved to its new location, you should turn the smartphone off.
Then unplug the device from the notebook and do as follows so that the former is booted into ClockworkMod Recovery: press and hold, at the same time, Volume Up, Home and Power.
Now make sure you don't leave the Recovery Mode the phone is in. Simply do this: operate a complete data wipe of the handset by choosing some options next and confirming each one of them. Here they are: Factory Reset/Wipe Data, Wipe Cache Partition and then Wipe Dalvik cache.
Once all of these three tasks are fully completed, you should move on to the following action: opt for Install zip from SD card.
After that option is chosen, you should select the next one, which is called Choose zip from SD card.
Then, when the above have been performed, you need to choose the SuperSU root file that's in the Google Edition GT-I9505G and click on YES; the latter should be performed in order to confirm the flashing of the firmware needed for the rooting phase.
The process is going to take a while to be over, so have some patience in the meantime, then go back to the Recovery Menu of your phone.

There, opt for the phone's restarting option. That being said and done, the device has finally completed the tutorial and is rooted.
Find out about all the options, advantages and features you can expect from the Android 4.3 Jelly Bean version. Let us give you some examples: getting access to custom ROMs, installing various apps that can be used only on a rooted gadget and so on.
We hope you enjoyed this guide and that it wasn't that hard to follow!