How to Root Galaxy Young GT-S6310
For this guide we prepared SRSRoot tool for your Galaxy Young GT-S6310. This particular software doesn't need a lot of complicated steps to end up on your smartphone. Try it out and enjoy all that it has to offer!
The today's method is one of the most popular rooting options for any sort of gadget. The brands it is compatible with are many. And it can work with a lot of different Android OS versions. Not many rooting methods offer the following possibility: to unroot the device the same software. The SRSRoot can do this and it's powered by SRS Server. Once you're using this special tool, you'll be offered the following: admin and superuser permission.
The advantages of rooting
The Samsung S6310 has been out since March last year. It's available with some great specs such as 1 GHz Cortex-A5 CPU, Qualcomm MSM7227A Snapdragon, Android 4.1.2 Jelly Bean and many more. The device will add loads of novelties to its lineup after a rooting's been performed on it. In exchange for the new software, the phone will have battery improvement, new features and performance boosters. You will be able to get root-only apps and custom ROMs for your smartphone any time you want. This application is free of charge and free of damaging security threats. There is also the opportunity to customize the handset with special tweaks and options.
For this rooting we made use of this Build ID: JZO54K.S6310XXAMB6. As such, the firmware compatible with your handset is XXAMB6. You can always use a different Build ID if you feel like; the SRSRoot accepts many others.
To upgrade a rooted Galaxy Young GT-S6310, you will need to be informed of some important things. A rooted device will lose root access and system partition if it's updated to new firmware. But even if these disappear, your phone's data, internal / external SD cards and so on will not be affected by the upgrade. However, a rooting will always wipe out your device's warranty.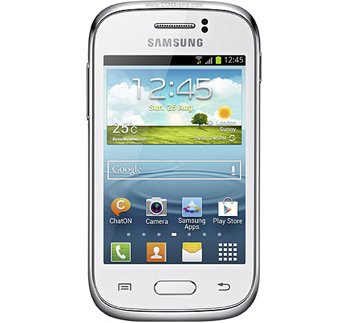 Prerequisites
These disadvantages are thankfully overshadowed by the great stuff your smartphone will sport after it's rooted. To get to that point, you first need to perform some pre-requisites. You will discover them next:
your Galaxy Young GT-S6310 will have to go through data saving, which means you must generate backups;
create a full NANDroid backup for your handset;
charge its battery unit;
root your device only if the laptop you have features Windows;
download USB drivers for the smartphone on the laptop from this particular page;
the security software pre-installed on the phone has to be disabled;
the security software installed on your laptop must be deactivated;
you should have USB Debugging activated on the phone.
Step by step instructions
Now that you know what to do to prepare a smooth rooting, you can get to the actual procedure.
The very first step introduces you to the SRSRoot software and where to download it from. Here's the site which has this tool. Be sure to only download it on your notebook from that place; for that, tap the download button.
Then, when it's on your device, install it and open it. Follow this step by waiting until the software is launched. If that is over, you need to turn on Unknown Sources on your phone.
This option is easy to find if you don't know where it is. Simply tap Menu, look for Settings, tap it and find the Unknown Sources which must be selected and tap it.
If you're done, you should also make sure USB Debugging is tapped. If it is, plug your smartphone to the laptop. This is going to need the help of your handset's USB cable.
When the connection is completed, you will be able to move on by doing this: tap Click on Root Device (All Methods).
[sc name="banner-jos"]From the moment you do this, the rooting of your Galaxy Young GT-S6310 with this special method will start. This process is going to finish when several minutes are over.
As soon as this process is finally completed, you should restart the device. After the latter reboots, you will finally have the opportunity to try out new apps, use the phone longer and so on.
It's possible that this rooting causes issues. If you experience them and have questions for us, use the comment field below this tutorial.