How to Root LG Optimus L9 P760
LG Optimus L9 P760 is the latets phone to get accustomed to a rooting process. The latter is going to be described in full detail below. The procedure that will root your device is very easy to perform!
When you want to have an improved device, SRSRoot will be waiting for you. This dedicated app can be used on any gadget you want. It is completely available for many brands. After you end up with it, your phone will behave in a much better way than before.
To install this app on your LG Optimus L9 P760, you have to follow a guide. Our post will help with everything. Including what to expect from root access. A rooted device will certainly deliver a superior performance. If your handset's displaying weak battery life, the rooting will take care of that; the battery will receive various tweaks to perform better.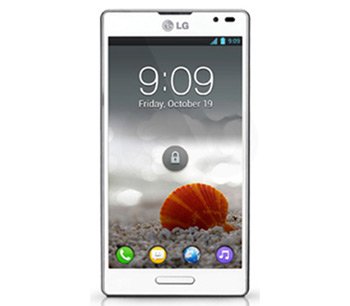 The benefits of this procedure
The CPU of your phone, which is a dual-core 1 GHz Cortex-A9 one, will be sped up considerably. The smartphone is going to experience new features, too. The SRSRoot can also bring custom ROMs and root-only apps. The handset's Android 4.0.4 Ice Cream Sandwich OS will stay where it currently is. This software doesn't delete a gadget's OS.
For your phone's rooting we chose the following Build ID: IMM76L. The SRSRoot lets you select whatever Build ID you want; so you don't have to use ours if you don't want. Root access grants you superuser and admin permission. It also allows you to customize your handset. And there are no viruses to go through. This application is powered by a dedicated server and it's free of bloatware.
If you ever get tired of having root access, the SRSRoot will provide a way to unroot your phone.
Your device came out 2 years ago. It's also available as LG Optimus L9 P768 (for MEA, America and some Asian regions with 8 MP camera) and LG Optimus L9 P765 (for India).
The LG Optimus L9 P760 will have its warranty no more. That's the drawback which comes with a rooting. Good news: the warranty can be restored. If you want an upgrade for the smartphone, you will lose the root access. Also, its system partition is going to be affected. Updating a rooted gadget won't mess with its internal and external SD cards. It also doesn't damage important data.
Prerequisites
We have these requirements for you to perform before the phone can be rooted:
protect the crucial data on your LG Optimus L9 P760 by having a couple of backups created;
a full NANDroid backup needs to be generated now;
your notebook must have USB drivers compatible with the handset;
they are on this page, so open it and download them on the notebook;
your handset will need to contain a fully charged battery;
your notebook's operating system must be Windows;
be sure to open, on your smartphone, the security software;
make sure you turn it off next;
open the security programs on your laptop and turn them off for this post.
Step by step instructions
A rooting should be performed with the help of certain steps.
Here comes the first one: download the SRSRoot on your notebook. Go here to click on the necessary download button. The process will then begin. After it ends and the app's on your laptop, install it.
Open it afterwards and do this: tap Unknown Sources. The way to properly locate this option: tap Settings after Menu and look under it.
Then enable USB Debugging. It's an option which you should have been turned on for the pre-requisites. Plug the phone to your laptop. The process will require the assistance of your handset's USB cable.
Once the connection is created, you need to start the actual rooting. This important process is done by clicking on Root Device (All Methods).
[sc name="banner-jos"]You have to wait for a little while now; usually, this takes about 15 minutes.
In case the rooting requires more than those minutes, it's recommended to just redo the previous steps.
Tap Reboot System Now after the rooting is over. This is going to make your P760 reboot as a final step.
Your smartphone's just received the advantages we presented earlier. Go ahead and make sure you try each and every one of them. That way you will know if you want to keep the root access or dispose of it. If the latter appeals to you, the same app is ready to help.
As is the comment field below this post!