How to Root LG Optimus L9 P769
Having SRSRoot inside your LG Optimus L9 P769 marks the beginning of a new era for this smartphone. The device will contain many different novelties. All of them will provide ways to have a much better performance. Go on and see what this is all about and how you can also get the new app!
The dedicated SRSRoot app is going to give your phone a much-needed makeover. When it's all said and done, you'll get so much more out of your handset than expected. This includes new stuff and many other goodies.
Your LG P769 was made available almost two years ago. It features, among others, a dual-core 1.2 GHz CPU and Android 4.0.4 Ice Cream Sandwich. Its processor will deliver faster speeds. This tool won't erase your phone's operating system. This app works with every available Android version. Likewise, it is fully compatible with many Build IDs.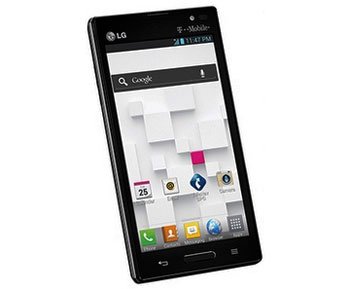 The benefits of this procedure
Speaking of which: the Build ID we used was IMM76L. The new tool works with different brands and it's powered by an SRS Server, too. If you root your smartphone, you will be able to unroot it via the same dedicated app.
But let's see what other great stuff is in store. Your handset will soon enjoy customization and battery tweaks. A set of root-only apps and new features is available, too. A bunch of custom ROMs will also get delivered.
The phone will have superuser and admin permission to experiment with, as well. You don't have to worry about security problems; the SRSRoot doesn't bring them to your handset. You can expect zero bloatware, too.
When you have root access on your LG Optimus L9, you will also have a revoked warranty. But the latter can easily be retrieved with the right method. Consider this before you update a rooted device: the system partition will be erased and the root access will be revoked. You don't have to worry about something happening to the important data; the upgrade will not damage it. It will also keep the phone's internal / external SD cards safe.
Prerequisites
If you can't wait to get the rooting started, perform some pre-requisites first:
you need to protect the data on your LG Optimus L9 P769 against damage by performing backups;
a full NANDroid backup will have to be performed afterwards;
the notebook must sport USB drivers which are fully compatible with the phone;
they are located on this page which needs to be launched;
download the drivers on the laptop after that;
your phone needs to contain a fully charged battery;
your notebook's OS version must be Windows;
move on by opening, on your smartphone, the security software there;
turn it off;
open the security programs on your laptop;
deactivate them for this post.
Step by step instructions
You should start the rooting with our first step.
Which is basically telling you to download the SRSRoot app on your laptop. To find this app, we suggest you open this page. When you are on it, you will spot a download button; click it when it appears, then let the download happen. After the right software is inside the laptop, we recommend installing it there, too.
After that's over, launch the file on the same device and tap Menu on the phone. After you do, tap Settings. Unknown Sources will be right under this option. Tap the Unknown Sources option, then USB Debugging. In case you did that for our necessary pre-requisites, move on.
This next step has to be done like this: take the phone's USB cable and create a connection between the LG Optimus P769 and your laptop.
If a plugging has happened between your devices, consider this action: tap Root Device (All Methods).
[sc name="banner-jos"]The phone will go through the rooting phase for the next 15 minutes; repeat the steps if more than a quarter of an hour is needed.
At the end of the rooting process, you will have to click on Reboot System Now. The handset will then start again. And you will finally gain access to every single one of the goodies we advertised not too long ago!
In case the root access doesn't deliver what we promised, use the same dedicated app to unroot the LG Optimus L9 P769.
You can use our comment box below this post if you run into problems while performing the rooting.