How to Install Android 4.3 KEUFNC1 on Galaxy S4 SCH-I959
Galaxy S4 SCH-I959 is going to receive valuable novelties via an update we prepared for you. You must apply it only on this smartphone, otherwise you'll just damage whatever device you may have. Let's see what this update looks like!
The Samsung SCH-I959 is going to need Android 4.3 Jelly Bean KEUFNC1. This firmware is fully compatible with your phone and it came out last month for China. Anycall is the carrier you should be using if you want the upgrade.
If you're armed with the right smartphone version, you can enjoy lots of surprises after our procedure. All of them will get together and improve many aspects of your handset. We're talking about new features, no bugs as well as customization options. If you want new apps, you can have them as well. Your device's battery won't be as weak as it is now: the update also means tweaks that help it operate significantly better.
If you're set on updating the phone with Samsung's popular KIES, the firmware doesn't let you do that. If your smartphone has stock ROM, you can use OTA for this procedure. Should your handset not be equipped with this stock ROM, you can follow our tutorial below.
Before getting to the upgrade guide, you should know what damage to expect from the update if the phone's rooted. Installing the new firmware on such a device means several disadvantages. One of them is this: your phone's system partition will be erased. Another disadvantage has to do with root access. Once the upgrade's been completed, this root access will be revoked. But your device's important data won't get the same treatment; and neither will its internal and external SD cards.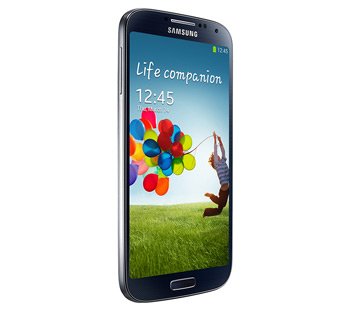 Prerequisites
You should proceed to the update after the following are performed:
in case you want to keep the phone's data intact, you need to make a backup;
we also recommend creating a full NANDroid backup;
charge the battery of your smartphone until it's full;
your notebook must have USB drivers for this particular phone on it;
the laptop you use for this procedure should run Windows;
the smartphone's security programs need to be disabled;
disable, on the laptop, the programs protecting it against viruses and other security problems;
USB Debugging needs to be activated on the Galaxy S4 I959.
Step by step instructions
The pre-requisites you just went through have prepared your Galaxy S4 SCH-I959 for our upgrade guide.
You can start the latter by doing this first: download, on your notebook, some files. They must be extracted with WinRar afterwards. These files are Odin v3.09 (available here) and the (the version for China Anycall). When the unzipping is over, Odin v3.09.exe will have to be launched on the laptop.
Next: enter your handset in Download Mode by pressing and simultaneously holding Home, Power and Volume Down until the device's screen contains a boot message on it. When it displays that, press Volume Up to be done with this phase.
The next phase to go through starts with this: connect the smartphone to your laptop. After you take out the handset's USB cable to use it for this part, you should wait for Odin to locate the phone. If a blue sign is displayed by the Odin, you'll be free to move on.
Your next task is this one: add the firmware file to AP / PDA and check Auto Reboot. Perform this next step now: after you check F. Reset Time, you have to uncheck Re-partition and tap "Start". For the next few minutes, your phone will pass through an installation of the update firmware.
This procedure's duration won't take more than 15 minutes. When the Android 4.3 KEUFNC1 is flashed, your Galaxy S4 SCH-I959 will display "Pass" on its touchscreen.
[sc name="banner-jos"]After that, your phone's going to reboot, so unplug it from the laptop by making sure the USB cable is removed. Tap Settings and then be sure to tap the following: About Phone. You're now done. So off you go to test the new operating system and its subsequent goodies!
If there are problems with it, you can revoke the upgrade anytime you want. After you do that, the phone's old ROM will become available again. To have it back, use the NANDroid backup file.
To leave us questions or comments about today's update, make sure you use the field under this post.