Update Galaxy Y S5360 to Jelly Bean 4.1.2 using Taste Custom ROM
Galaxy Y will give you reason to be proud of showing it off very soon. An update to Android 4.1.2 Jelly Bean is something that can be accomplished via a short tutorial that you must follow through till the end. Taste Custom ROM is the firmware that is going to help us make this tutorial for all of you owners of this device.
This kind of custom firmware has got it all to help your smartphone gain all sorts of groovy features such as customization of all sorts, better battery life, great-looking user interface and so on.
Requirements
Requirements are now in order. Here is what you will have to check before you are able to update your handset to the Android 4.1.2 operating system: root your smartphone if it has not undergone this kind of procedure, flash a custom recovery image on it, charge the battery of your Galaxy Y S5360, make backups via our guide (including a NANDroid one using this tutorial), turn on USB debugging and turn off antivirus programs that come installed on your handset and your notebook.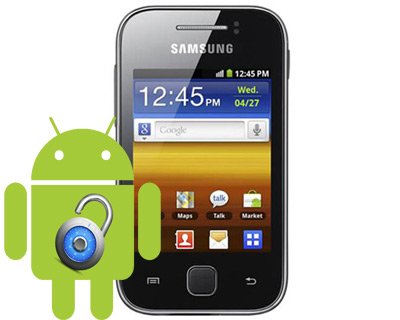 Once you update your smartphone, there will be no turning back. Which translates into this: you will need to regain the warranty that will go away after you complete the guide; you can do so by returning to default operating system.
Important instructions
Time for the instructions with which you will find it easy to update your Galaxy Y S5360 to a better OS.
Download the Taste custom ROM on your laptop; you will find it online after a quick search. We recommend to have it saved on the notebook's desktop. Then leave the file as it is and plug the Galaxy Y to your PC.
Next us are the following tasks: opt for the file you just downloaded; now transfer it from the place it's currently at to the SD card of the smartphone you wish to update.
Then, once the copy + paste action is performed accordingly, you should go and disconnect the handset from the laptop and then switch the Galaxy Y S5360 off.
While the device is in that state, you have to enter it in Recovery Mode.
After you do that, you will be asked to perform the following: wipe the phone's system while you are still in the above Mode. For that, you will have to do this: opt for Factory Reset / Wipe Data, then for Wipe Cache Partition.
If you have completed this step, you need to go back to the main menu of the Galaxy Y; how: choose +++Go back+++. Now select the following options since you're back in the main menu: Install zip from SD card and afterwards opt for Choose zip from SD card.

The file required for today's update needs to be installed on the Galaxy Y GT-S5360, so do it after you are done with the above. After you wait a couple of seconds till the flashing is done, you need to choose the following: +++go back+++. Then opt for the system restarting option.
To resolve the problem of seeing your smartphone unable to get out of boot loop, do as instructed below:
reboot the handset into Recovery Mode;
choose Factory Reset/Wipe Data;
select Wipe Cache Partition;
restart the phone.