Update HTC Explorer to Sense 5 EX ICS 4.0.4 Custom ROM
HTC Explorer is not a new smartphone. Even so, there are many people who would gladly get it and who would like to know how to update it to Android 4.0.4 Ice Cream Sandwich. This is why this guide was written here at DroidGator.
Requirements
With this in mind, we'll jump right in and announce the requirements first, then the steps that are needed for this procedure to work as intended.
Thus, in order to enjoy a successful update, you need to have an Explorer which is both rooted and complete with its bootloader already unlocked, you must get either ClockworkMod Recovery or TeamWin Recovery Project on it afterwards, you have to download on your laptop, install USB drivers for the handset on your laptop, own a phone whose battery is already fully charged, turn on its USB debugging mode and make sure to create a backup.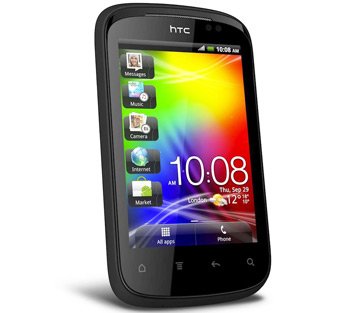 Important instructions
For step number 1 you will have to extract boot.img from the Sense 5 EX Android 4.0.4 ROM and plug the phone to the comp. Copy and paste the Android 4.0.4 ROM zip file to the memory card root of the Explorer, move the boot.img file to android-sdk-windowsplatform-tools directory and then power the handset off.
For the second step you should enter Fastboot Mode/Bootloader by switching the smartphone on while making sure to press + hold Power and Volume Down (at the same time). Next: go to the android-sdk-windowsplatform-tools directory on your laptop.
Launch Command Line on the comp and enter
fastboot flash boot boot.img
Now press Enter and type in
fastboot reboot
after which you have to press Enter again. A bunch of prompts will come on the display. Follow all of them.
Opt for Bootloader.
Find Recovery and then choose Factory Reset/Wipe Data with Power; after the full phone's data wipe is done, you need to opt for Wipe Cache Partition; this action will mean a wiping of the phone's cache. Perform a wipe of the phone's dalvik cache by going to the ClockworkMod Recovery, then to "advanced" and afterwards opting for Wipe Dalvik Cache. When you are done with these tasks, you will have to return to the phone's main recovery display.
[sc name="banner-jos"]Choose the installation of the archive using the phone's memory card, then opt for Choose zip from SD card.
Step 7 on our list: locate the Android 4.0.4 ROM zip file with the aid of the buttons for Volume; when you see it, your task should be this: choose the file via Power, then confirm its installation. This part of the tutorial will take very little to complete. Once the flashing is over, you need to go to +++++Go Back+++++.
Last step, the eighth, says the following: reboot the Explorer; here is how: go to the device's Recovery Menu and opt for the phone's restarting. The Android 4.0.4 Ice Cream Sandwich will now be available for your HTC Explorer.
What to expect from this update you ask? Here is a glimpse: improved APM, lacks of overclock, a brand new lock-screen design, tweaks for the device's user interface and new icons. For more, check out your smartphone!