Update LG Optimus Black P970 to Android 4.1.1 using AOKP Jelly Bean
When LG's Optimus Black P970 was launched for the first time, it didn't come with updates for the operating system it sported and Google didn't even think of creating and official Jelly Bean 4.1.1 update for it. As a result, a member on XDA Developers forum thought of solving the problem by making a custom ROM; he gave it the name of AOKP Jelly Bean and made it available to all users of the above mentioned smartphone. But it's not something official. That's why we noticed some issues regarding the camera and audio problems.
Requirements
To assure a smooth installation process, the smartphone in question has to respect certain requirements. Which are the following: a backup that must be made of those items you think are the most important, ClockworkMod Recovery (the is perfect for this; you will use it when you want to use the ClockworkMod via Recovery Mode), a full charge and two files: and .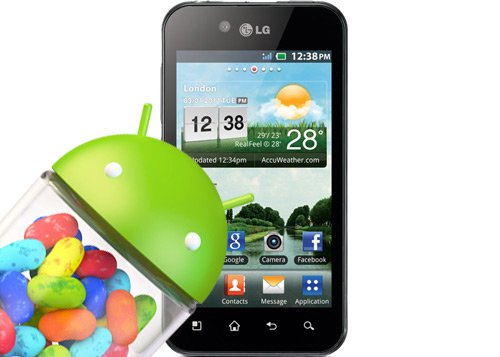 The steps that you need to follow by the book to upgrade this model using the AOKP Jelly Bean are the ones below. Read them carefully and follow them accordingly.
Important instructions
The whole process starts with the downloading of the GApps and the AOKP ROM packs to the internal memory card of the device.
Next up is step 2: enter in the ClockworkMod Recovery mode using the previously downloaded by running the latter and then choosing ClockworkMod Recovery after you are done. When you are finished with this, create a NANDroid backup of the original version of ROM on the Optimus Black P970 by selecting Backup and Restore options. At the and you must select the Backup option once again.
For step 3 you have to get back to the recovery menu and then opt for Factory reset/Wipe data.
[sc name="banner-jos"]This needs a confirmation in order to proceed to step number 4, which sounds like this: choose Install ZIP from SD card, followed by the selection of Choose ZIP from SD card.
Step 5 means choosing the file; this also requires a confirmation.
The sixth step requires you to do what you did in steps number 4 and 5. Only this time around you get to install the pack.
Last step is number 7: restart the entire system.
What the Android 4.1.1 Jelly Bean operating system brings new to the table is the access of the device to the downloadable themes, a UI that is much better, OpenVPN and many more superior features.