How to Install ClockworkMod Recovery for Oppo Find 5
Oppo Find 5 is one of the phones that will need to have ClockworkMod Recovery installed on it if you want to be able to flash things like a custom ROM or any other instrument which helps improve the user experience.
The ClockworkMod Recovery – CWM Recovery as it's usually known – will also make it possible for you to perform the following: a NANDroid backup, the possibility to flash MODs and so on.
Requirements
The requirements that you have to be careful about regarding your Oppo Find 5 say this: charge the battery that comes with this smartphone, use a notebook that boasts Windows as its operating system, enable USB debugging (by going to choose Menu, tap on Settings, select Application, tap on Development and then choose the USB debugging option), make a backup to ensure that the important data on your smartphone is safe and then make sure to flash USB on your PC.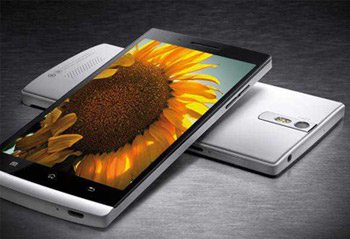 The tutorial that we put together for this post comes with the following steps that must be followed accordingly for great results.
Important instructions
The one step to debut all of this tells you to open your laptop. Then download, on it, on it. When that package is where it belongs, you will have to extract its files into a folder for later use.
The next step, which is the second one, will require you to accomplish the following tasks: launch the folder that contains the extracted file and then run the one called "2 INSTALL FILE TO RUN THIS CWM.bat"; if you prefer to use TeamWin Recovery Project, you should run the file known as "1 RUN THIS FILE TO INSTALL TWRP.bat".
Step number three will tell you to do as follows: wait for a couple of guidelines to show on the display; when they do, you need to follow them as soon as possible. That way, the flashing of the CWM Recovery will begin in a matter of seconds. Have patience now.
After a couple of minutes of waiting for the installation to be over, you will finally get to explore the wonders of a custom recovery image such as the popular ClockworkMod Recovery. Or the TeamWin Project Recovery if you prefer that one instead on your Oppo Find 5 smartphone.