How to Install TWRP Recovery on Sony Xperia S
The list of smartphones which should sport either ClockworkMod Recovery or TeamWin Recovery Project welcomes another model, Sony's Xperia S (the model is also called Sony-Ericsson Nozomi or Arc HD).
We have already taught you all how to root this handset; now onto the guide which will allow you to install the TeamWin Recovery Project (or the TWRP in short). This instrument has proven to be as great as the CWM Recovery one. With the sole difference that the user interface is a bit different.
Requirements
But other than that, as soon as it arrives on your Xperia S, you will find yourself eager to perform actions which will bring many benefits overall. Like, for instance, creating a NANDroid backup (or more), just to name one. But the list contains many more examples which you'll soon discover on your own.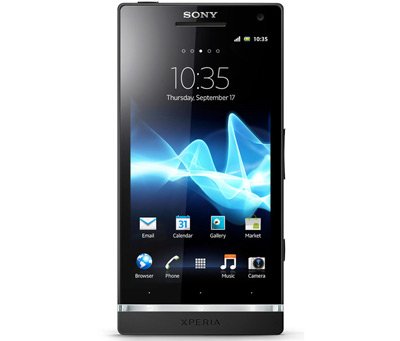 If your interest has already been sparked, then wait just a bit more while we mention the pre-requisite you must abide by first: the phone needs to be rooted. We have a tutorial on how to do that on our website; check it out, then return to this guide.
Important instructions
After coming back, start the installation of the TWRP Recovery with step 1: and (the version whose extension is .elf) to the laptop, then place them both on its desktop.
[sc name="banner-jos"]Step two will tell you to go to the Fastboot file and take out everything it has inside; the content should be extracted to the desktop, as well, and you should look for fastboot.exe. Now switch the Xperia S off to be able to easily restart it into Fastboot Mode by performing the following actions: selecting the keys labelled Volume Down, Volume Up and Power; but not individually, the buttons must be held and pressed simultaneously. A menu shall appear next.
Upon reaching the Fastboot Mode, your next action should be to grab a hold of the phone's USB cord so that the Xperia S is safely plugged to the computer.
Step number 4 is about to start; all you have to do is this: use the Start > Cmd method. After the Command Line Window on the desktop is launched, you have to type in
fastboot flash boot filename.elf.
The latter file needs to have its name modified to the one it originally has. Then enter
fastboot reboot.
The rebooting of the handset will begin. Soon you will have a look at your newly installed TWRP Recovery on the Sony Xperia S.