Install UVUAMDL Jelly Bean 4.2.2 Official OTA Firmware on Galaxy S4 SGH-M919
Galaxy S4 SGH-M919 offered by American carrier T-Mobile will have its fair share of surprise in this tutorial. Here is what the surprise is all about: the perfect solution to have it upgraded to Jelly Bean 4.2.2 UVUAMDL Official OTA Firmware. The latter is firmware which comes directly from the carrier. What it will deliver once you install it on your S4 M919 smartphone can be summed up below:
better performance (be it multitasking or otherwise);
many tweaks which can help the user of this handset customize it to their heart's desire;
a battery that can go on for many more hours compared to the current situation;
no bugs in sight;
many other excellent benefits.
When we went through the official firmware, we did not come across the usual problems with connectivity displayed by past versions. So that's another plus offered by the UVUAMDL firmware. Think twice, though, before you land the tool on your handset; why we're saying this: your phone's settings, data, apps and so on are going to be lost if you don't perform all the appropriate steps shown in this guide.
Requirements
In this paragraph we shall bring to your attention these requirements: charge the battery on the Samsung Galaxy S4 M919 (if there is not enough life left in it, the tutorial may end too suddenly for you), turn on USB Debugging, make a backup using this guide and then follow the steps displayed in the upcoming paragraph.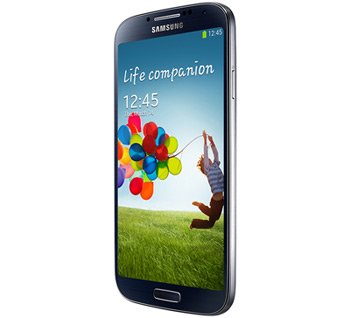 Instructions
Here you go: before you start the guide, you need to (file name: M919UVUAMDL_M919TMBAMDL_TMB.zip) for your handset and Odin tool on your computer.
After saving the necessary zip files on that device, you should continue by doing this task: plug your phone to your notebook; for this action you will need the aid of the handset's USB cable. Transfer, from your laptop, the two packages you downloaded and send them over to the SD card root of your Galaxy S4 SGH-M919.
After you check their presence in that place, we will ask you to enter the phone into Download Mode.
Now find the Odin and launch it as Admin on the notebook, then be sure you unplug and then plug, again, the handset to the laptop. Wait for "Added!!" to make an entrance on the screen. When you see it doesn't, our advice is this: re-install the USB drivers we aforementioned or just make sure the USB port you use instead is different.
[sc name="banner-jos"]After tapping PDA, opt for .tar.md5 (the one which has CODE in the name), then tap Phone and choose the file which contains MODEM in its name; now click on CSC and choose a file wearing CSC in the name and after that tap PIT and be sure to select a file with a .pit extension in it.
After the previous tasks have been successfully operated, you need to check mark the following: Re-partition (but only should you have chosen the .pit extension), F. Reset Time and Auto Reboot.
The firmware needs to start its flashing phase now, so tap START to make that happen right away. Then have patience: the phone is going to reboot in a matter of a couple of minutes. After "PASS" is on your handset's display, you have to unplug it from the notebook.
The Galaxy S4 M919 T-Mobile version has a new toy on deck: the Android 4.2.2 Jelly Bean UVUAMDL Official OTA Firmware. Discover all of its pros by opening it from the device's "About Phone"!