Install Jelly Bean 4.3 Carbon Nightly ROM on Galaxy S3 LTE I9305
Galaxy S3 LTE I9305 from Samsung is a hot topic among smartphone aficionados. And it's understandable, what with the stuff it puts on display once used.
If at some point you felt you wanted an update of sorts, especially one that would involve Android 4.3, we've got what you needed: Carbon Jelly Bean Nightly ROM.
Requirements
Our tutorial welcomes you with the next line-up made entirely of compulsory pre-requisites:
Don't skip the requirements above. They are very important; if you don't take them into consideration, the update process will not happen. So, if you are done with them as indicated in the previous list, you should now start the update tutorial.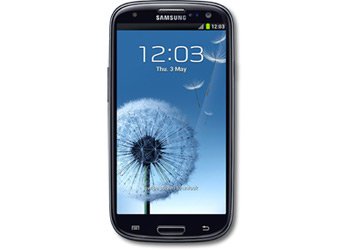 Important instructions
Here is what we want you to do for now: find both the (we recommend you the latest version of the file) and Google Apps from here and, when you've made sure they're in your reach, download each of them on your laptop, then let them unzipped.
You will then need to take out the phone's USB cord from its shipping box and use it to create a connection between the I9305 and your notebook. When you've established that connection, the next step to perform will have to be this one: go to where you saved the downloaded files, take each of them and transfer them to the handset's SD card root where they will have to stay until further notice.
Now that the two files are in a safe place, you should remove the USB cable so that the phone isn't connected to your laptop. After you turn the phone off, you need to enter it in Recovery Mode using these instructions.
Then create that full NANDroid backup if you have no clue how exactly to do it. This backup must be performed like this if TWRP is flashed on your handset: find "Backup", tap it and then choose those particular files which need a backup; after you are done selecting them, confirm the backup. When CWM is the one preferred on your device, you should opt for Backup&Restore and confirm; save, on the phone's SD card, the ROM backup.
A factory reset is also needed. To apply it on a phone which runs the TWRP, you should tap "Wipe", click on Factory Reset and confirm. To apply factory reset on the CWM-running Galaxy S3 I9305, you are required to choose Wipe Data/Factory Reset and make sure you confirm this.
Since we're here, let's see how to install the update ROM on the phone in case it has the CWM recovery: opt for Install zip from SD card and for Choose zip from SD card, then confirm the flashing of the upgrade file after you select it.
[sc name="banner-jos"]To get this file on the TWRP-running handset, we recommend you to choose Install and then flash the firmware after you locate it.
Don't forget there's the Google Apps package you should also install. So redo the steps that you followed for the installation of the Jelly Bean 4.3 Carbon Nightly ROM.
Then wait until the files are on your smartphone. Go back to the Recovery screen after that. The Galaxy S3 LTE I9305 must now restart. And once it restarts, it will have the necessary OS and everything on it.