How to Root Samsung Galaxy S5 SM-G900H
There's a rooting method your Galaxy S5 SM-G900H should try out on. This will mark the beginning of a new period for your smartphone. A period when its performance will soar and there will be new goodies to expect. Here's how to profit from the root access! The rooting of your Galaxy S5 G900H will be done via SRSRoot. Such an app needs to be installed on your phone first. But before you flash it there, this tool needs a presentation. Find it below. This rooting app is satisfied with whatever Build ID you decide to use. This tutorial has been performed with this one: KOT49H.G900HXXU1ANCD. The phone comes with this OS variant: Android 4.4.2 KitKat. Even so, the rooting will be successful because the SRSRoot is fine with many Android versions.
The benefits of this method
Your device sports a quad-core 1.9 GHz Cortex-A15 and quad-core 1.3 GHz Cortex-A7 CPU. You have the possibility to enjoy better speeds after you root the phone. You also have the possibility to enjoy root-only apps and custom ROMs. These are joined by customization options and new features. Likewise, the handset receives battery tweaks and also admin and superuser permission. This dedicated software works with many brands and is powered by an SRS Server. To get your phone rid of root access, the same software will work.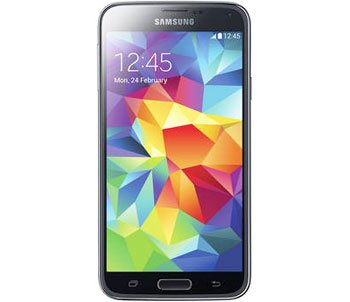 When you think that your phone should be upgraded, you will have to be ready to face some post-update cons. One of them is this: the phone will lose root access. It will also end up with a deleted system partition. Fortunately, its internal and external SD cards will stay safe. As will important data. But even if no update is performed, you will lose the device's warranty if you root it.
Prerequisites
You should get prepared for these requirements now:
a standard backup has to be generated in order to protect data against security problems;
also, provide a full NANDroid backup;
the operating system that must be on your notebook is Windows;
the security software installed on the notebook need to be deactivated until the rooting's performed;
the battery inside the Samsung SM-G900H must be fully charged;
you need to download, from this page, USB drivers for your handset on the laptop;
make sure the notebook's security programs are fully deactivated.
Step by step instructions
To access all of the novelties we promised, you will have to perform the following steps.
The first one indicates the following task: download, on your notebook, the SRSRoot software. This app must only be downloaded from this site. So go there, click on a download button which will pop up soon, then wait.
The download will not take long. When the process is over, install the app. After you open it on the laptop, do this: tap Unknown Sources. This option is under the one labelled Settings; the latter's easy to open: launch Menu on the phone.
Now's here what you should do: enable USB Debugging. But don't do this if you've turned this option on already. If you have, just do the following: connect the phone to the notebook.
The plugging will require a couple of minutes till it's complete. To make sure the connection is successful, it's recommended that you use the handset's USB cable.
If you're having problems with this part, we suggest redoing this step. But if you see nothing wrong with the plugging, you can tap Root Device (All Methods).
The latter is the option that, once turned on, will start the smartphone's actual rooting. So have patience till the process is over. This phase of our tutorial will usually be done in about 15 minutes.
[sc name="banner-jos"]It's best to repeat the steps if you see that the rooting takes more than planned. But, once the rooting is finished, you'd better go and have your handset restarted.
After your phone's gone through a rebooting, take your Galaxy S5 SM-G900H and use its rooting goodies to the fullest. Your device may feel completely different compared to when it had no root access.
If you want to unroot it, the SRSRoot is the same software that you're free to use for this purpose. If the rooting poses problems, you have a comment box under this post. Leave comments and questions there and we'll provide solutions.