How to Root Galaxy Tab 2 7.0 GT-P3113 WiFi
A rooting is in the talks for your Galaxy Tab 2 7.0 GT-P3113 WiFi. If you find this the right thing to do, how about joining us as we unveil the workings of such a procedure!
Welcoming you and your gadget to new things is this app's specialty: SRSRoot. A special tool, this app comes for free. Also, an SRS Server fully powers it. To make it work on your tablet, you'll need to install it on your laptop, then move it to the Galaxy Tab 2 GT-P3113. Till you get there, here's some more details regarding the new rooting app you'll soon enjoy. The SRSRoot has to be paired up with a Build ID of your choosing; the one we thought of putting to use was JDQ39.P3113UEUCMK3. After you've decided on what Build ID to use, the rooting will become easier.
The advantages of this method
Once root access is experienced, you'll have a faster CPU at your disposal. The new stuff includes the likes of battery tweaks and many new features. The OS that is incorporated into your tablet is Android 4.2.2 Jelly Bean. With the SRSRoot you're going to keep this version. If your device isn't the one included in this post, no worries; the app is capable of delivering the same novelties to every gadget model available out there. The tablet's warranty will be revoked from it; lucky for you, dedicated tutorials will enlighten you on how to restore it.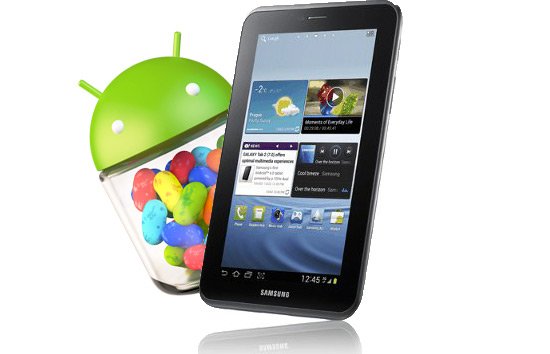 The root access brings custom ROMs and customization opportunities. Root-only apps and admin / superuser permission will complete the list of novel things to expect from the freeware. A few words should be said about the total absence of bloatware; viruses will also stay away from your tablet.
If you are on the boat about an update for the device, the system partition will be sacrificed; that will also happen to the tablet's root access. The data won't be taken away; neither will other crucial stuff, like for example the internal and external SD cards.
Prerequisites
Having to do with a rooting means having to perform a very important group of requirements. They're asking you to:
download, from this particular website, USB drivers on your laptop (they are fully compatible with the Samsung GT-P3113;
these same drivers have to go through an installation that'll land them on the laptop;
the tablet's very own battery levels have to be checked so that you know if the gadget's in need of a full battery (if it is, charge it);
don't forget to initiate the creation of some standard-type backups;
these regular backups have to be followed by one which is a full NANDroid backup;
the laptop's security methods have to be deactivated;
then deactivate the tablet's the security programs till you're done with the rooting;
if you're done, activate, on the Galaxy Tab 2 7.0 GT-P3113 WiFi, its USB Debugging option;
a Windows version should be inside the laptop.
Step by step instructions
Pay attention to the steps which are presented below. Each of them is an integral part of the rooting procedure.
The first of them instructs you to find and download the SRSRoot app on your current laptop. You have this page to access and locate the tool; once it's there on the screen, a download button will appear, so click on it.
At the end of this part, the app will need to be installed on the laptop; open it there and tap Menu.
Once you are done tapping Settings, Unknown Sources will appear from under the latter option. Enable it, then turn on this: USB Debugging. This step is for the people who haven't enabled this option at the right time.
If you aren't one of them, continue with the rest of the steps. Here's what's asked of you next: provide a connection between the laptop and your Samsung GT-P3113.
Creating something important like this needs help; this will promptly come from the tablet's USB cable. After the connection is completed, the gadget will have to enter the much-awaited rooting phase.
[sc name="banner-jos"]To start this, enable an option called Root Device (All Methods). If nothing commences after waiting a couple of minutes, redo the steps; do the same if the rooting needs much more than 15 minutes.
If everything's gone well, your tablet needs a rebooting. Start it again by tapping Reboot System Now. Your gadget will soon come back to life again and it'll contain all those new things detailed above!
Give each of them a try now. Should you wish for an unrooted tablet, lean on the SRSRoot; this app will make sure the device's root access is no longer available.
In case you found yourself in trouble while rooting the device, our comment box awaits your questions!