How to Install Android 4.1.2 XXANA2 on Galaxy Star Duos GT-S5282
Galaxy Star Duos GT-S5282 on its own won't be able to experience an improved battery unit, performance, new features and so on. Only the presence of Android 4.1.2 will make that possible. The update to this OS can happen if you read the guide today.
XXANA2 came out especially for the Galaxy Star Duos GT-S5282. And especially for India. Going around and installing the new firmware on another smartphone will lead to only one thing: the bricking of your device.
For those of our readers who would much prefer to use Samsung's KIES: the KIES logo comes turned on. To be able to use this alternative method with success, your handset must have a running stock ROM. Our tutorial doesn't ask you for this sort of ROM.
The update will deliver many new things. The ones that matter the most: sync and connect email updates, Google Now and touch anticipation. But wait, there's more: extended Vsync timing, a fixed frame of 60 fps and triple buffering. A new keyboard, free style widget, group cast, all share and automatic adjustment for the size of widgets should also be added. The last novelties to be specified here: pop up play as well as mini apps.
For all of these goodies to be experienced, some cons will have to happen. That is, if the smartphone is rooted. If it is, root access will become revoked once you update your device. The system partition will be erased, but the internal/external SD cards together with the important data won't suffer damage.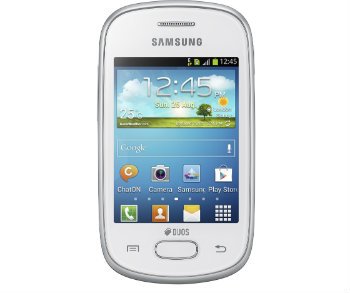 Prerequisites
For today's requirements, do as follows:
have a laptop running Windows at the ready;
get USB drivers compatible with the handset and download them on your laptop;
every single one of the security solutions on the phone must be disabled;
turn off the security software on the notebook;
charge the phone;
turn USB Debugging on.
Step by step instructions
Here is Odin and the . These packages must be downloaded and then saved on your notebook.
Once the operation of saving them is done, extract them with WinRar or 7Zip, then do this: simultaneously press and hold Volume Down, Home and Power, let go of them once a boot screen is displayed and continue by pressing Volume Up to enter Download Mode.
As soon as you're done with the booting in the Download Mode, be sure to perform this task: launch, on the notebook, the Odin as an Administrator.
As for what comes up next: use the handset's USB cord to make sure the handset and your laptop are connected to each other. When the plugging proves successful, this message will appear: "Added!!". You should also wait for an ID:COM box in yellow to pop up.
What should be done if the connection isn't done? You can always go and use another USB port. Another solution: install the USB drivers on the laptop once more.
If the previous task has been performed, you need to click on BL, opt for a file with BL in the name, click on AP, choose a file with AP in the name, tap CP, opt for a file with CP in its name, tap CSC, choose a file which has CSC in the name, tap PIT and opt for a file which should have this extension: .pit.
If you're done with this task, too, you need to check F. Reset Time, Re-partition and Auto Reboot. You are now close to install the new Android 4.1.2 XXANA2 on your Samsung S5282. The last couple of steps will now follow.
[sc name="banner-jos"]One of them asks you to tap "Start" after you check those two boxes. Another step tells you to unplug the smartphone from the notebook after the former restarts and shows a "Pass" message in green. And that's all.
The XXANA2 is currently running on the Galaxy Star Duos GT-S5282. If you don't believe us: tap Settings, tap About Phone and the firmware shall present itself to you in a matter of seconds.
After you see it with your own eyes, test it. That way, you can decide whether or not you want to use it from now on. If you decide you won't, restore the previous ROM with the NANDroid backup file, using this tutorial.
We have a comment field below and it's waiting for your questions, comments and whatnot.