Root Galaxy S Advance i9070 on Official Android 4.1.2 Jelly Bean Firmware
We will reveal, in this post, our own take on how to root your Samsung Galaxy S Advance i9070 that sports official Android 4.1.2 Jelly Bean firmware.
Your job will be to follow all the pre-requisites and all the steps we will discuss in this tutorial a bit later on. This is all you'll need for a successful rooting procedure.
Requirements
Here we go with those requirements: own a factory unlocked Galaxy S Advance i9070, download USB Drivers for this model on your device and then install them on your laptop, charge the device's battery, turn on USB Debugging on your handset and make as many backups as you want.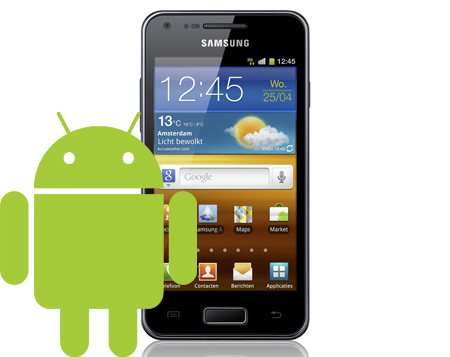 Important instructions
Here are the steps which are the most important part of our guide. The first one: download, on your laptop, that is meant for your phone. Now connect the latter to your comp with the USB cord of the S Advance GT-i9070. After the devices are plugged to each other like that, you need to move the file you had to download to the smartphone's memory card root.
The second step that will come next asks you the following: take the USB cable out of your handset.
For the third step you will need to turn the phone off, then immediately enter it into Recovery Mode; our mini tutorial on how to proceed with this action: while powering the phone off, you need to also select and keep pressed these three keys at the same time: Volume Down, Volume Up and Home. Once your smartphone is entered into the correct mode, you will be asked to opt for Install update from external SD card; use Power to choose it.
Step four will require you this: use Power to select Choose zip from SD card, then opt for the root zip file that you needed to transfer to the SD card of the phone; to do that, use Power.
Confirm the latter action. Now have some patience till the installation is over.
Then do what the next step, the sixth, tells you to: go to the Recovery Menu and opt for the system restarting. As soon as the rebooting completes, you will see that your Samsung Galaxy S Advance i9070 is finally rooted. To be sure of that, go to the device's app list and look for an app called SuperSU. Alternatively, you can download Root Checker and see if the procedure happened as planned.