Samsung Galaxy S4 to have Touchless Gestures and PHOLED Display
On Thursday Samsung will release their Galaxy S4 model. Recent rumors announce a PHOLED display and touchless gestures for this handset.
It's not even Thursday yet and leaks are already talking about the specks that the new Samsung Galaxy S4 will feature. SamMobile were the first to talk about them, according to sources that remain nameless. So if you cannot wait till Samsung throw their latest smartphone on the market, you should know that this device will apparently use a panel called PHOLED to go with its seemingly 4.99″ full HD touchscreen. According to specialists, this kind of panel is made of materials that are both organic and phosphorescent. Something the old AMOLED panel did not feature. The pro of the PHOLED is this: the battery will be better by 37% and the phone's luminosity will increase by 25%.
Another rumored advantage of the Galaxy S4 will be its touchless gestures. To make that easier to understand for people who haven't heard of this option: if you're accustomed to an S Pen stylus, the phone offers you the possibility to employ your fingers like you'd do it with that kind of tool.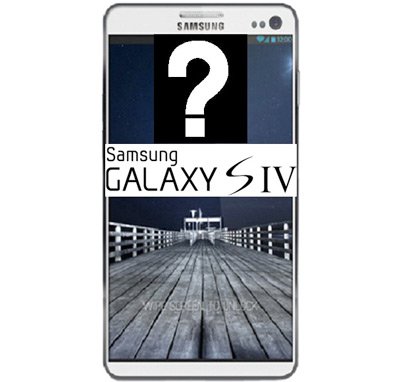 Say you want to look at how a pic previews; in that case, you should hover one of your fingers over various parts of the touchscreen and that's that. Nothing else will be required. The sort of PHOLED technology that the Galaxy S4 sports is called Green. Like its name says, the smartphone will be able to protected the environment while you work with it; and the display's life will be longer than with an AMOLED panel.
[sc name="banner-jos"]
Other specifications that are, for now, just rumors, are the following: 1,080 x 1,920 pixels, Android 4.2. Jelly Bean, 2 GB of RAM, a 2,600 mAh battery, a Exynos 5 Octa SoC processor with octo-core and tri-core graphics, 4G LTE, 802.11 ac, a camera with 13 Megapixels on the back (the latter will boast 360 degrees shooting mode and will offer full HD video capabilities) and a 2.2 MP shooter on the front. The body of this smartphone is rumored to be made of textured plastic and will feature a metal band.
Thursday is almost around the corner. That is when we'll know more if all the fuss about touchless gestures and a PHOLED touchscreen is true.