Upgrade HTC One XL to CM10.1 M2 Android 4.2.2 Jelly Bean Custom ROM
You should wonder no more about how to update HTC One XL to Android 4.2.2 Jelly Bean. An awesome developer created, for this purpose, a custom ROM which he named CM10.1 M2.
Once this instrument is on the phone which is the star of our tutorial, you will see how easy it is to perform various operations and enjoy what the newest Android version has under its belt.
Requirements
So wait no more and just read about the following requirements: use a handset that comes unlocked, charge the device's battery, install the correct USB Drivers on your laptop, install ClockworkMod Recovery, on your phone turn USB Debugging on and make a backup.
Follow our tutorial now and your One XL will be updated as planned.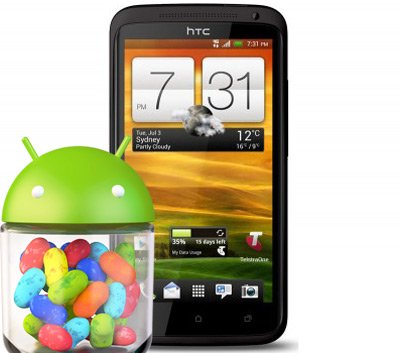 Instructions
The step that has number 1 written all over it says the following: on the computer you use.
Then up comes the second step: extract, on that comp, boot.img and then download, on the same device, Google Apps from this location. Now put a firm hand on the USB cable of the phone and use it to connect it to the laptop. Afterwards move the Android 4.2.2 ROM zip and the GApps zip to the memory card root of the One XL.
Step 3: take the boot.img file and have it pasted to a directory called android-sdk-window splatform-tools; now switch the handset off.
For step 4, your smartphone will need to be entered into Fastboot Mode/Bootloader. When you're in that mode, you should go to the android-sdk-windows platform-tools directory.
Launch Command line in Windows and then enter
fastboot flash boot boot.img
Press Enter and type another command:
fastboot reboot
Likewise, press Enter after you are done.
[sc name="banner-jos"]The sixth step will tell you this: follow some prompts that will appear on the screen of the One XL. Then opt for Bootloader.
Wipe data while you're in Recovery and choose Flash zip from SD card by pressing Power. Now opt for Choose zip from SD card via Power.
Upon finding the custom ROM archive file, you have to choose it by pressing Power.
Confirm this last action, then go to +++++Go Back once the flashing is over. Your goal now is to opt for the system restarting. Your job here will now be done, because the HTC One XL will sport the CM10.1 M2 Android 4.2.2 Jelly Bean custom ROM. Which will wait for you to access in your device's About phone.