How to Root HTC One M8
One look at your rooted HTC One M8 and you'll feel proud. Having root access equals access to multiple novelties. Each of the new stuff your phone will experience will strenghten it. For this to be possible, you have to follow a certain set of instructions. They're discussed in this tutorial!
The HTC One M8 was thrown on the market this past March. Along with it comes many specs, including a quad-core 2.3 GHz (US/EMEA) / 2.5 GHz (Asia, China) Krait 400 CPU. Android 4.4.2 KitKat is the OS of choice. The device is also known as HTC M8 and All New HTC One.
Now that the introductions are out of the way, let's see what rooting tool you'll install on your handset. For this post we will work with SRSRoot. Which is a dedicated app that lets you use it on different devices with the same success. For today we used this Build ID: KOT49H release-keys. Other Build IDs are fully compatible with this application.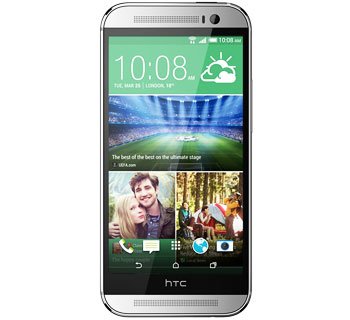 The benefits of this method
The software your handset will enjoy after you're done with this guide has many other advantages. It is free to install and an SRS Server powers it. It has unrooting powers and your phone's Android version won't be deleted. Apart from being compatible with many of the Android variants launched up until now, the SRSRoot app will speed up your device's CPU.
This app won't damage your HTC One M8 by delivering security issues. Bloatware is also something that the rooting tool doesn't bring on your smartphone. Your phone can be customized with one of the many tweaks delivered by the new app. The battery life will receive improvement tweaks, also.
Root access allows you to install custom ROMs on your smartphone. The latter is going to get a taste of root-only apps, too. Last but not least, you'll have superuser and admin permission as well as new features.
You will end up with a damaged device in terms of warranty. The rooting will leave your phone without it. In case you wish to see it return to the handset, there are various guides to apply.
When you think that an update is the next thing to perform and your phone's rooted already, certain cons will come out of this. The handset will be left without its system partition. The root access will then be revoked. The phone's internal / external SD cards, important content and other crucial stuff will escape damage.
Prerequisites
A list pf pre-requisites is shown below. Follow them for a successful rooting:
USB drivers compatible with the handset must be downloaded on your notebook from this place;
the battery of your HTC One M8 has to be fully charged;
the important data kept on your smartphone has to be safe, so create a backup;
a full NANDroid backup has to be considered next;
the notebook must operate Windows as an OS version;
open your handset's security programs now;
disable all of them while you're performing the steps for the rooting;
then open the security programs installed on your notebook;
turn them off as well.
Step by step instructions
We have the necessary steps to start the rooting process. They're all below!
The guide's first step is the following: download the SRSRoot app on your notebook. The app is located over here.
When this page is open, a download button will appear there; click on it. The download will end and, when it does, make sure to have the app flashed on the notebook.
After that, open it and do this: enable Unknown Sources. This option is not hard to locate; simply look under the following option: Settings.
After tapping the option we mentioned, you can do this: enable USB Debugging. You should have already performed this action. If you have done so, then just make sure the phone's plugged to your notebook. The handset's USB cord is going to help here.
After all of the above is done and the devices are connected to each other, the rooting can commence. The procedure needs you to perform it by tapping an option called Root Device (All Methods).
[sc name="banner-jos"]Let the rooting do its thing now. This will take approximately 10-15 minutes. If, however, you have to wait more than that, we suggest redoing the steps.
The HTC One M8 should be rebooted for the last step. To start the phone once more, tap the option whose name is this: Reboot System Now.
Discover the goodies you have access to from now on. The SRSRoot is there to provide help if you consider an unrooting.
Our comment box below is waiting for your questions!