Update Galaxy Note N7000 to Slim Bean Android 4.2.2 Jelly Bean ROM
There is always a way to get an update on a gadget. You just need to find the most suitable method and tutorial to go with it. We aim, in today's post, to provide both.
As such, we will do our best to teach you how to install Slim Bean Android 4.2.2 Jelly Bean custom ROM on your Galaxy Note N7000. To make this guide as problem-free as possible, we included a couple of words on requirements first.
Requirements
So keep in mind the following: root the handset (it should go without saying that the latter also needs a custom recovery image), find some time to charge the battery of the phone, download and install USB Drivers that are custom made for this model on your laptop, use a Galaxy Note GT-N7000 that comes factory unlocked, turn on USB Debugging and create a backup or more.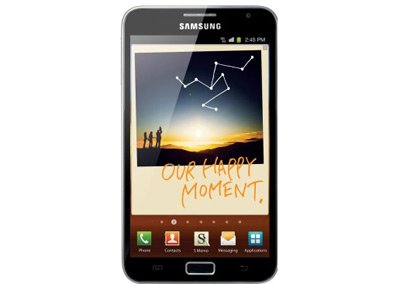 The next step to take is this one: read the tutorial below carefully and abide by everything it says.
Instructions
Step one recommends the owner of the handset to power his or her comp off so that they can download Slim Bean Android 4.2.2 Jelly Bean and Google Apps, from here on your PC. Then plug the phone to it.
What you need to perform next for step number two sounds like this: move the both files to root (located into the phone's memory card) and power the Galaxy Note N7000 off so that you can afterwards unplug it from the laptop and then smoothly boot it into Recovery Mode.
The third step will keep you occupied with the following: do a phone's data wipe and opt for Flash zip from SD card with Power. Now it's the turn of another option to be selected, more precisely the one called Choose zip from SD card; the button to use for this action: Power.
Step number four will need you to go to the Android 4.2.2 ROM zip file.

Step five will then tell you to opt for it by tapping Power again.
For step six you should initiate the upgrading process and then repeat the fourth and fifth steps; why: because the GApps zip file needs to be installed on your phone, too. Confirm its installation, as well.
Now that the two have been flashed to the Note N7000, you need to move over to the last step, the seventh; this requires the following actions: go to +++++Go Back, reboot the handset with Reboot System Now and wait for this process to be over. At the end of this all, you have to go to About phone; that location will show you if the Slim Bean Android 4.2.2 Jelly Bean custom ROM is indeed nestled on your N7000.