Update Galaxy S Duos S7562 to Android 4.0.4 ICS XXAMC1 Official Firmware
XXAMC1 joins the large list of official firmware which can update smartphones. This tool is used to update Samsung Galaxy S Duos S7562 to Android 4.0.4 ICS.
If your region of residence is either Germany, the UK, Belgium, Austria, Spain, France, Hungary or Italy, you can get this update without worries.
Requirements
To have everything flow as smoothly as possible, you should deal with some requirements beforehand. They will tell you that it's best to first charge the battery of the S Duos S7562 (which should also be an unlocked variant), to make a backup using this guide, to turn on USB debugging on the smartphone and to install USB Drivers for it on your laptop.
If you're a newbie, you won't know the following info: after the update is featured on your handset, the latter won't give you the possibility to use root only applications. A way around this is to follow our tutorial on how to root this smartphone.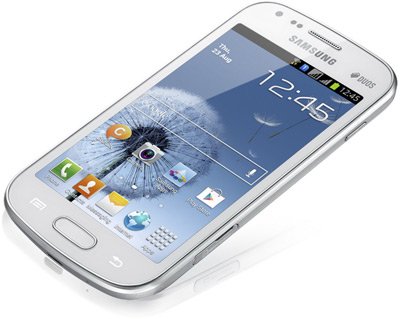 Because we are done with the pre-requisites, we should now move on to the steps you must follow from now on. They will help you install, via XXAMC1, the Android 4.0.4 version on your Galaxy S Duos S7562.
Important instructions
There are two files which should be downloaded on your laptop for step 1. Here they are: ODIN v1.85 and . Their contents need to be extracted to the comp and then you have to turn the smartphone off.
That will make the transition to step two smoother, because you will have to enter the handset into Download Mode. For that, you need to press and hold, together, the buttons for Home and Volume Up, then press Power; after the S Duos S7562 vibrates, you need to let go of those keys and just press Power to confirm the fact that the phone is in that mode.
Step three will tell you to go to your laptop and launch Odin tool on it. Step four will require the following: plug the phone to the laptop and then opt for a bunch of files after the devices are connected to each other. Here is what you need to do to gain access to those files:
– click on PDA and a file sporting CODE in its name will appear; opt for it;
– if you click on Phone, a file with MODEM in its name is going to come on the touchscreen; select it;
– now click on CSC and wait for a file with CSC in its name to pop up on the display; when it does, opt for it;
– finally, click on PIT; now choose the .pit file you'll soon see.
[sc name="banner-jos"]We should tell you that it's perfectly OK if you spot none of the files from above. You should, instead, just ignore this and simply check, in ODIN, the options called F. Reset Time and then Auto Reboot (should you have chosen the .pit file, you need to check the option called Repartition).
Now do as step five instructs you to: in Odin too, click on Start.
Wait for the installation to end and for the Galaxy S Duos S7562 to restart immediately afterwards.
The home screen of the smartphone will appear; this means that you need to disconnect the handset from the laptop. The Android 4.0.4 OS is now on your smartphone. And it's all due to the XXAMC1 official firmware.