How to Root Galaxy S2 GT-I9100G
A sure way to root Galaxy S2 GT-I9100G is if you use a specific kind of tool. Today's guide is all about learning what this tool is and how to get it on your own device.
SRSRoot tool has been used by many gadget lovers who want their device to be rooted. And not just in any old way. A similar procedure shouldn't be difficult to perform. This dedicated app is here to show you that the procedure is very easy to perform. You'll only be required to own the right phone model and perform the right steps.
Once your handset is the Galaxy S2 I9100G, you have nothing to worry about. The SRSRoot software works with various Android versions. The one on your phone is Android 2.3.4 Gingerbread. And it won't be erased from the device. The method of rooting we chose for your handset is compatible with many Build IDs. The one we wanted to use for this procedure was GINGERBREAD.ZCKH4.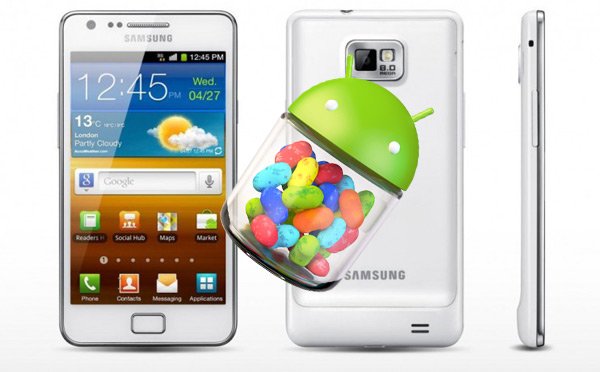 The benefits
3 years have passed since your smartphone was released for the first time. Even so, having it rooted will bring it up-to-date very soon. Especially where performance and novelties are concerned. To be more specific, its dual-core 1.2 GHz Cortex-A9 CPU will perform faster, root-only apps will become available and customization will be possible. Not to forget that the device's battery unit will receive longer life due to various tweaks.
Your phone will offer both admin and superuser permission. It will also help you use new features and install custom ROMs. If a device is rooted via the SRSRoot app, if you want to update it you'll lose the full access. The warranty of your phone will be lost, too; as will its system partition. Not to worry, though: the important data you keep on the handset won't register damage. Neither will its internal and external SD cards.
The SRSRoot method comes with another advantage. If you aren't satisfied with root access anymore, this app allows you to unroot your smartphone. This tool has another ace up its sleeve: it's powered by an SRS Server.
Prerequisites
Prepare for these requirements:
your Galaxy S2 GT-I9100G should have some backups created for its data;
a full NANDroid backup is something you'll also have to perform;
perform this rooting using a laptop that's featuring Windows;
USB Debugging should be activated on the phone;
fully charge the handset so that it won't run low while you're performing the procedure;
you will find USB drivers which work with your phone;
have them downloaded on the notebook;
your handset's security programs must be disabled;
disable the notebook's security solutions, too.
Step by step instructions
Nothing should stop you now from rooting your Samsung GT-I9100G. The following steps will bring you the new tool. Don't skip any of them.
You will first have to start by getting the SRSRoot app. Not from any old site, though. You must only go to this address. There you'll find a button that should be clicked on.
When this button is tapped, the rooting software will be downloaded on the notebook you're now using. After the right tool has ended up on that device, flash it there and also do this: open it.
You'll then be ready to perform this step: click on an option called Unknown Sources. Its location is easy to discover: simply tap, on your phone, Menu and then Settings. The option you must tap is under the Settings one.
As soon as the correct option gets activated, you'll need to do as follows: click on USB Debugging. You may have already activated this option. If so, don't mind this step.
Instead, do this: grab the phone's USB cord. Its use is the following: it connects the handset to your laptop. A plugging procedure is going to debut as soon as the USB cable has been used. When the devices have initiated a connection, you'll be able to perform the last task.
[sc name="banner-jos"]The latter requires you to tap Root Device (All Methods). Wait for approximately 14 minutes, then be sure to reboot your handset to complete the rooting.
The Galaxy S2 GT-I9100G is rooted. Our advice: see for yourself if the new stuff was worth your wait. In case not, you have the same app to unroot your phone!
If you think you want clarifications on certain steps or the rooting hasn't been successful, you have a comment section below.