Update LG Nexus 4 E960 to Jelly Bean 4.3 AOKP Nightly Custom ROM
Read our tutorial to find out how you, too, can update your LG Nexus 4 E960 to Jelly Bean 4.3 AOKP Nightly custom ROM!
But what's in it for you if you upgrade your phone? For starters, the device will accept different custom ROMs, its performance will be boosted considerably, the battery life will be much more generous, new features will grace it and so on. So keep that in mind if you are unsure whether or not to get an update.
However, there's a catch to all of this: the handset is going to experience one or two bugs (which, though, won't put your device in grave danger), boot loops, FC errors and unstable applications. The way to get rid of such happenings is by flashing a stable custom ROM or stock firmware.
Requirements
The road to an upgraded LG E960 is first paved with these requirements:
Now let's move on to the next phase of our guide: the steps whose role is to deliver the much wanted update.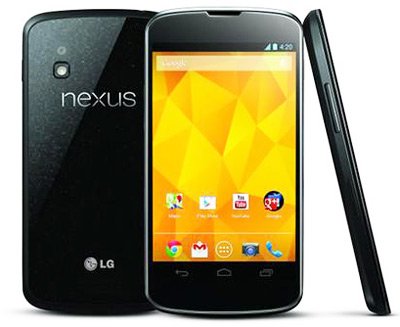 Instructions
If you're ready, please begin with these instructions: your laptop must be open because you will have to download and save Google Apps from here and on it.
After that use the USB cord which comes with your phone to plug the latter to your notebook or PC, then move the two downloaded files from the laptop to the SD card root of your Nexus 4. After you power the phone off, you need to also do this: unplug the devices from each other and then boot the handset into Bootloader Mode by powering the device on while pressing + holding, simultaneously, Volume Up, Volume Down and Power. Then opt for the following: "Bootloader" and then "Recovery".
Now choose these two necessary options: Factory Reset/Wipe Data and Wipe Cache Partition. While the first option will realize a full data wipe, the second one is going to operate a cache wipe instead.
Then follow our lead and stay in the Recovery, choose Advanced and after that choose Wipe Dalvik Cache. After the Dalvik cache is erased, too, you can next do the following: return to the Recovery screen, opt for Install zip from SD card, select Choose zip from SD card and then opt for the update file via Power (you should make use of the phone's Volume buttons to reach the aokp_mako_jb-mr2_nightly_2013-10-15.zip file if you don't know how that works).
[sc name="banner-jos"]After you've confirmed the flashing of the upgrade file, you need to wait for the process to end and then redo the steps which got you the new ROM in order to install the Google Apps.
Confirm this, as well, then go to +++Go Back+++. Your Google Nexus 4 will then have to restart. To make it do that, you need to first go to the Recovery Menu, look for Restart the phone and then choose this option. Your device will now reboot into the update files and everything will be ready to be tested. Enjoy all of it!