How to Install Android 4.3 DVUENC1 on Galaxy S3 GT-I9305T
Galaxy S3 GT-I9305T is looking forward to brand new features. Which you'll get in exchange for Android 4.3 DVUENC1. If you're using this phone in Australia, install the device with this firmware and many goodies will be featured on it!
If you're interested in an improved smartphone, we recommend an upgrade. Done well, this procedure offers access to customization opportunities, new apps and a bunch of other goodies. They make sure your smartphone's performance is improved, that its battery lasts more and so on. To get the most out of this update, you must use the Samsung GT-I9305T.
The improvements
Since it's been released this month for Australia, you can get the update with KIES. This is a method which should only be used on a device with stock ROM. This guide offers an alternative to the KIES method if your handset doesn't have stock ROM.
When you decide to get an improved Android version for your rooted device, you'll need to know some things. Root access will be revoked and your phone's system partition will be erased. These two may be affected, but you'll still be able to use the phone's internal and external SD cards. Also, your device's important data will not share the fate of the previous elements.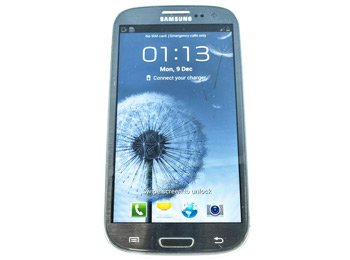 Prerequisites
What remains to be done now is this: follow our upgrade steps after you're done with a bunch of pre-requisites. The latter tell you to do this:
should you want to still have access to your device's important data after the upgrade, it's best to make a backup;
a full NANDroid backup is the next action to perform;
fully charge the battery of your Galaxy S3 I9305T;
your laptop has to always feature USB drivers fit for the handset you own;
download them from this location on that device;
the notebook you have for this procedure must run only Windows;
the phone's security software must always be deactivated;
turn off those programs that protect the laptop from viruses;
USB Debugging needs to be activated on the handset.
Step by step instructions
The update can now begin. Its very first step should be performed as such: download the on your laptop. After you're done with this download, a second one will follow.
For this, go to this page and get Odin v3.09 from there on the laptop. The packages must now be saved. When this is completed, extract both of them with either 7Zip or WinRar.
If the unzipping is done, certain files will be delivered. When they are, look for the one called Odin v3.09.exe. This is a file which must be launched on your laptop now.
Once you have it fully launched there, you need to start your handset in Download Mode. By doing the following: press and hold Home, Power and Volume Down simultaneously till you notice a boot message being delivered. Press Volume Up next, then wait a bit.
As soon as the smartphone is in the Download Mode, plug it to the laptop with its USB cable. This being done, wait once more. After a couple of minutes are up, the Odin is going to deliver a sign in blue, meaning that the connection's been performed.
Once you see that, move on to the next step prompting you to add the firmware file to AP / PDA. The next thing to do is the following: activate two boxes by the name of Auto Reboot and F. Reset Time. Uncheck Re-partition when done.
To have the Jelly Bean 4.3 DVUENC1 end up on the Galaxy S3 GT-I9305T, you have to tap "Start", then wait some more. When some 14 minutes will be over, a message saying "Pass" message in a green-colored box will come up; the smartphone is going to reboot soon afterwards.
When it does that, you should disconnect the devices from one another. For this, take out the USB cable. Now that nothing connects the devices anymore, you will need to click on some options.
[sc name="banner-jos"]They're called Settings and About Phone. When each of them's been tapped, you can experiment with your updated handset for a bit.
If, by doing so, you see that the phone isn't as great as you thought it'd become, its former ROM can come back. But only if you use the NANDroid backup file. You'll lose the update if you choose for this method, though.
You're welcome to leave us questions anytime in the comment box down below.